Operator Licence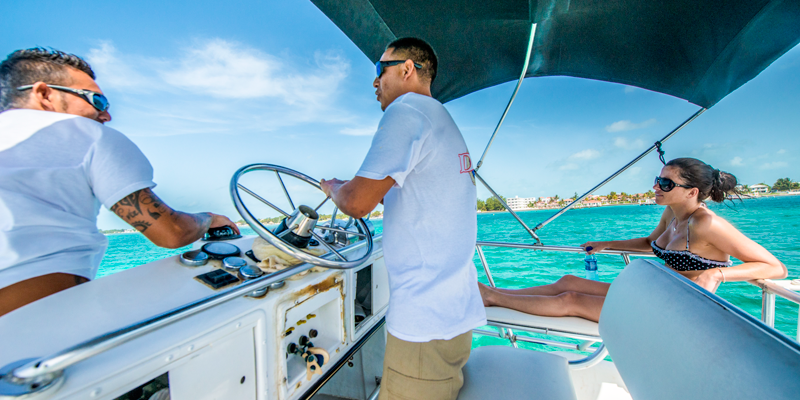 Registering made easy with the BTB.
Operator License and Renewal are required annually to remain operational under the Belize Tourism Board's (BTB) Operator's Licensing agreement. Get all your Tour Operator related documents and forms here for your new or renewing Tour Operator Company.
For more information about Tour Operators and the process of renewing or application contact Ms. Shauma Hall Licensing Officer at the BTB via email at [email protected] or call 227-2420.
Tour Operator Licensing Advisory
Please be advised that all Tour Operator Licenses expire on December 31st, 2016. Applications will be accepted November 7th, 2016.
Requirements for Renewing Tour Operator Applicants
All renewing applicants are required to present:
1. Completed Application Form
2. Proof of Citizenship or Permanent Residency
3. Original Copy of Police Record (not older than six months; for the owner(s))
4. Certificate of Good Standing and Allotment of Shares
5. Detailed list of employees and tour guides. (Template provided with application form. Copies of each Tour Guides' licence must be submitted.)
6. Detailed list of tour packages inclusive of sites where operator conducts tours (Template provided with application form. One form is required per tour.)
7. Checklist of all safety equipment to carry out tours (Template provided with application form.)
8. Valid License, Registration, and Passenger Liability Insurance for each boat and vehicle
9. Copy of Public Liability Insurance
10. Tour Operator's Emergency Plan
11. Tour Operator Trade License
12. Non-refundable application fee of $250.00
Note: It is required that an entity applying for a Tour Operator License MUST be majority owned by Belizeans or permanent residents of Belize. Proof of same MUST be provided.
Note: The licensing process can take up to two (2) weeks. To avoid being unlicensed for any period of time please come in to our offices at least (2) weeks prior to the expiration date. Any Tour Operator who fails to complete the entire renewal process before December 31st, 2016 and continues to operate will be deemed as operating unlicensed and illegally.
As per the Belize Tourism Board (Tour Operators) Regulations, it is an offence to operate without a valid Tour Operator Licence and a person or persons found guilty of said offence is liable on summary conviction to a fine not exceeding five thousand dollars or to imprisonment for a period not exceeding six months, or to both such fine and period of imprisonment.
No incomplete applications will be accepted.
Please feel free to call Ms Shauma Hall at 227-2420 or email [email protected] if you have any questions or concerns.
Application forms can be picked up at the BTB Office at 64 Regent Street, Belize City, at the San Pedro Office or downloaded from www.belizetourismboard.org.