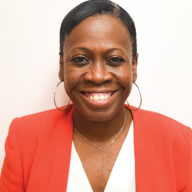 Mrs. Michelle Bowers Flowers
Director of Marketing & Communications
Marketing & Communications
Belize's Marketing Machinery.
The Belize Tourism Board's (BTB) Marketing and Communications department is composed of four sub-divisions:  Digital Marketing, PR and Communications, Industry Relations, Travel Trade, and Branding & Hospitality.
The Marketing and Communications department is strategic in each endeavour that it undertakes. Its initiatives are in line with the BTB Marketing Plan 2019-22, which details a set of qualitative and quantitative goals. Under its branding guidelines and the "National Sustainable Tourism Master Plan" (NSTMP), these strategies are for the maximizing of marketing opportunities and Return on Investments (ROIs).