Tourism Gold Standard Restaurants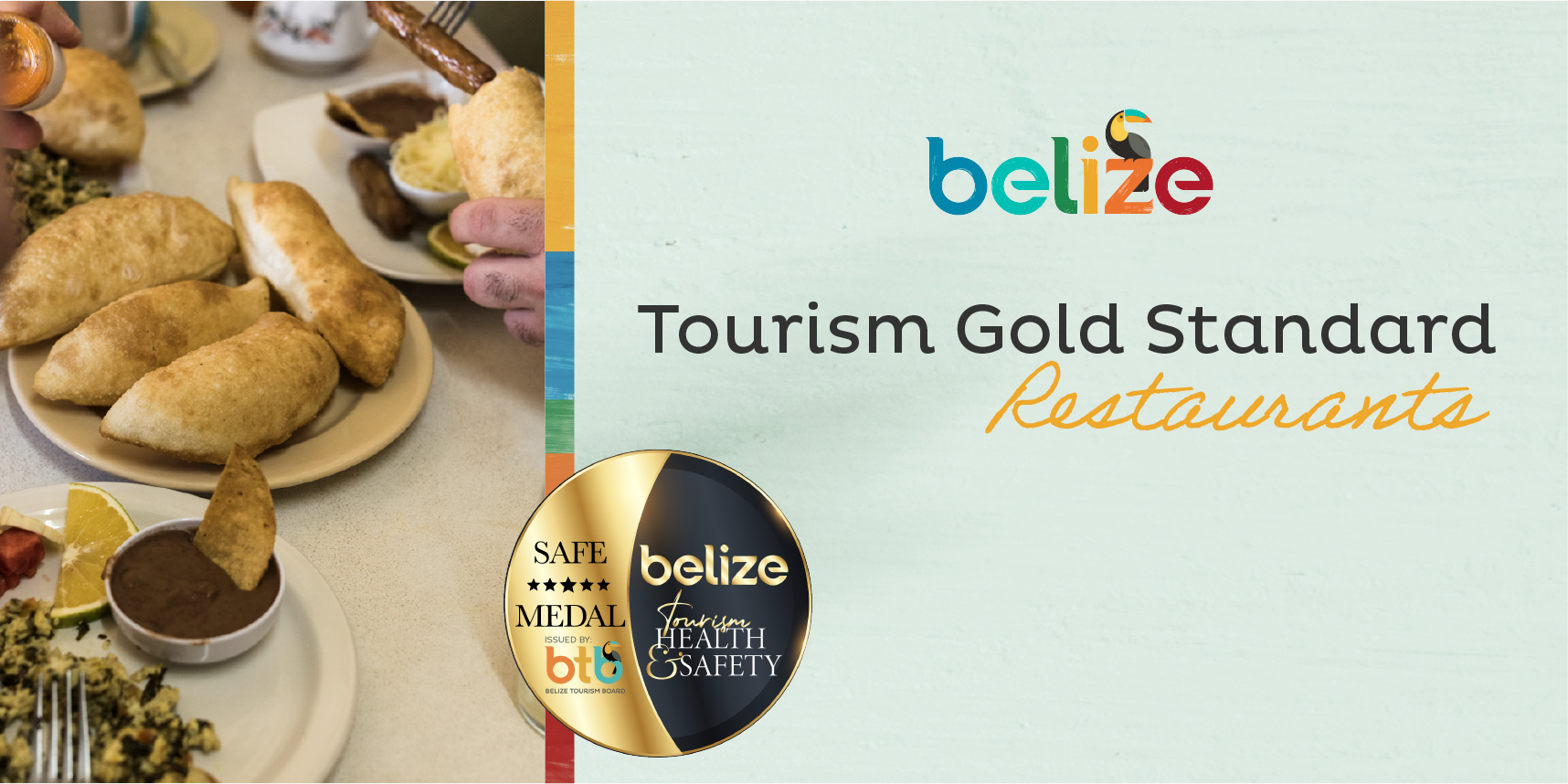 With the country's reopening on October 1, 2020, and newly relaxed protocols, the Belize Tourism Board has extended its "Tourism Gold Standard Program' to include stand-alone restaurants. This 9-point program seeks to enhance the tourism industry's health and safety standards by adapting new behaviors to ensure the safety of travelers. These new protocols focus on restaurants' sanitization practices, workplace policies and social distancing procedures.
Tourism Gold Standard Restaurants are those that:
Appoint a Tourism Gold Standard Manager
Implement monitoring and reporting
Ensure social distancing protocols (proper signage, proper seating setup, etc.)
Implement enhanced cleaning and sanitization procedures
Develop a response plan
Ensure clear and consistent communication
Install Sanitizing stations
Deploy new technology
Implement a training plan
Visitors will be able to enjoy their Belize vacation while being confident their safety is the restaurant's top priority.
Here is a list of the Gold Standard Restaurants, to date:
Note: The Tourism Gold Standard Restaurants listing is being updated daily, as the BTB continues to process applications, inspect and approve new restaurants for recognition into the program. Our restaurants have all raised the standard of health and safety protocols being implemented on their experiences, as we welcome back travelers to Belize.