Tourism and Health Program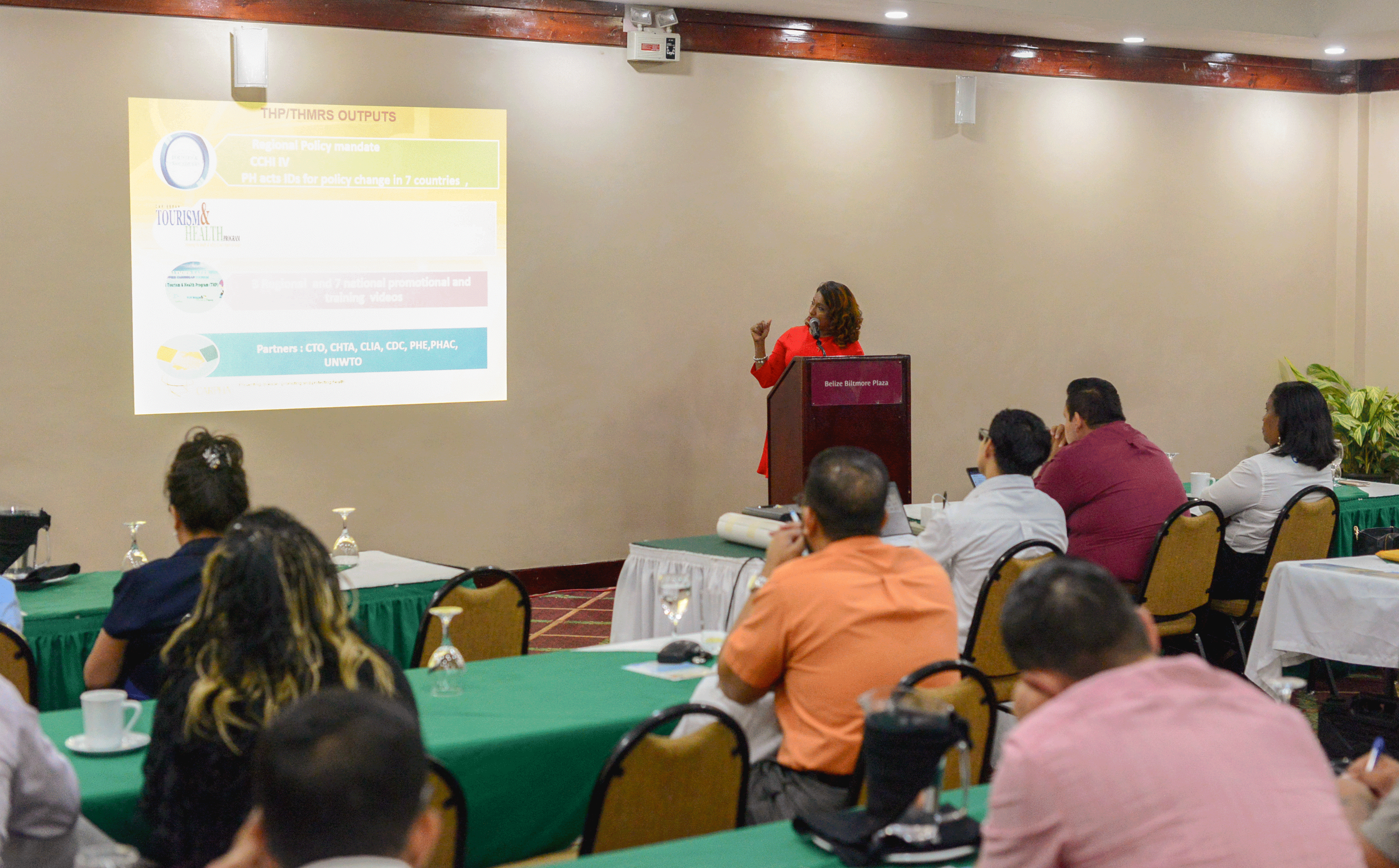 Healthier, Safer Tourism in Belize
The Belize Tourism Board (BTB) in collaboration with the Ministries of Tourism and Health and Caribbean Public Health Agency (CARPHA) announces their continued partnership on the Tourism and Health Program (THP) initiative for the enhanced health and well-being of its foreign and local traveller experience while promoting sustainable and profitable tourism. Belize is one of six Caribbean countries that benefits from this project funded by a grant under the Inter-American Development Bank (IDB). The project was implemented by CARPHA, through its regional tourism and health program, in collaboration with Caribbean Tourism Organization (CTO) and Caribbean Hotel and Tourism Association (CHTA) along with Private-Public Teams in each country. Along with the Chief Medical Officers or Permanent Secretaries of Tourism in each country, these organizations forms part of the Regional Project Steering Committee.
GOAL:
To improve the health, safety, quality and sustainability of the Caribbean tourism industry and thereby contribute to the industry being more competitive, resilient and sustainable.
STRATEGY:
The BTB continues to support the program in advocacy Integrated Health, Safety and Environment management approach of combining training, surveillance, monitoring and response, standards implementation and research to address the critical link between health and tourism.
COMPONENTS:
Surveillance: Tourism Health Information, Surveillance, Monitoring
Capacity building: Food & Environmental Safety Training & Certification
Standards: Health, Safety & Environment Standards & Certification
Healthy workforce: Health and Safety in the Tourism Workplace
TOURISM & HEALTH INFORMATION SYSTEM (THiS):
The Tourism and Health Information System (THiS) is a web-based real-time tourism surveillance system for early alerts and response. The web application will allow accommodations and private stakeholders in the tourism and health sector throughout the Caribbean to capture and submit illness related symptoms, provide instant analysis, prompting automated warning for monitoring and efficient response to prevent and minimize public health related threats. By avoiding or minimizing the spread of communicable diseases, it will help to reduce the impact on loss of revenue and reputation. All the data collected are non-identifiable and strictly confidential. Don't wait! Register Online Now onto the free system! We encourage all accommodation facilities to participate and enjoy the benefits:
Healthier, Safer Destination Accreditation
Enhance reputation, competitiveness and marketability
Contribute to increase arrivals and profits
Access to free internal health tracking system
Rapid response service from Public Health
Reduce illness entry and spread in facility
Reduce lawsuits and liabilities
Opportunity for food safety capacity training
Improved quality and resilience
For more information on the initiative and the Tourism & Health Information System, you can contact Mr. Sean Tang from the Belize Tourism Board at [email protected].  If you have any issues with registration, contact Ms.Ornella-Marie Cyrus from the Caribbean Public Health Agency at [email protected].