Tourism Gold Standard Tour Operators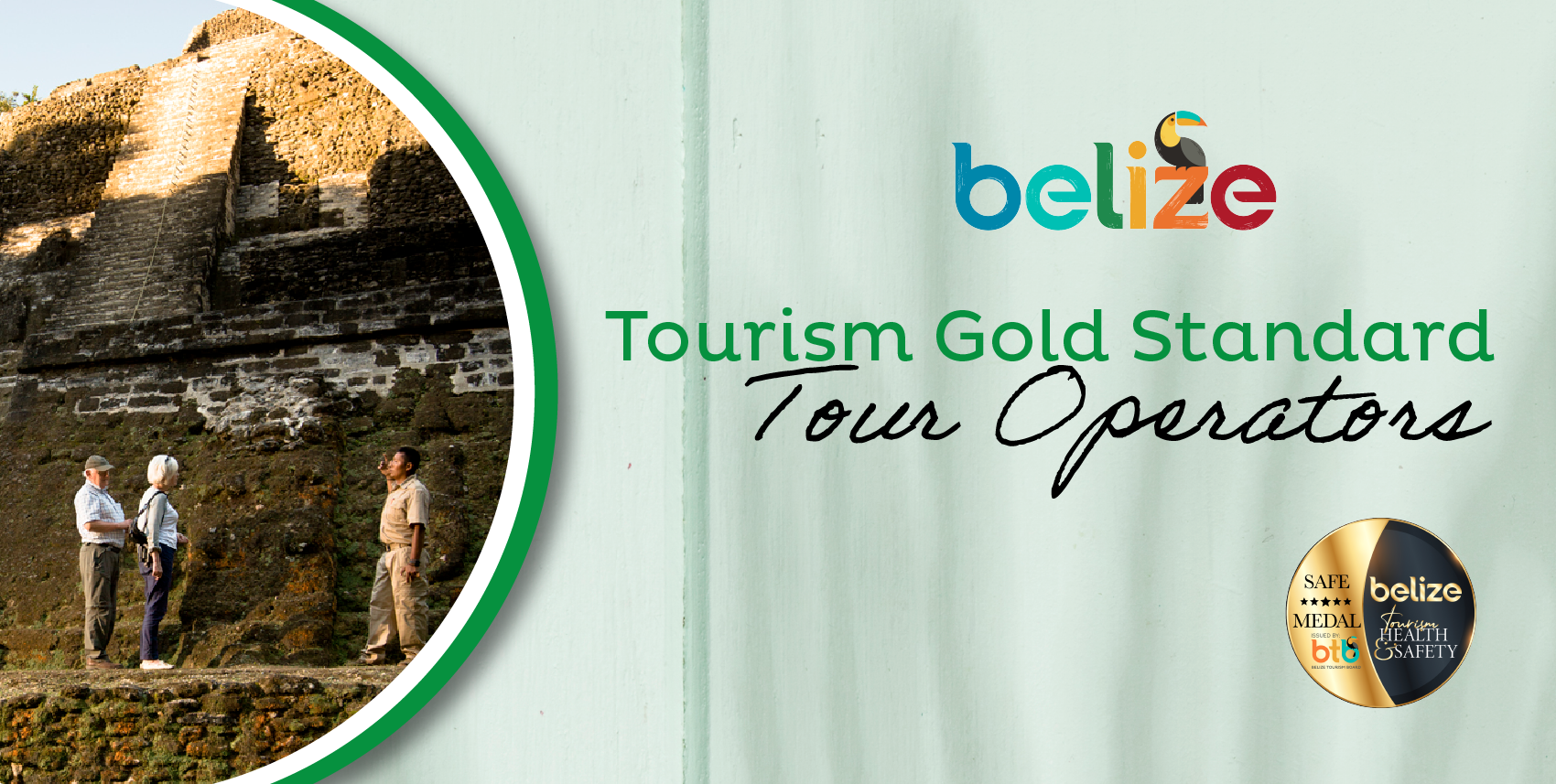 The Belize Tourism Board has created a "Tourism Gold Standard" Recognition program to enhance Tour Operators for the safety of travellers. These new protocols are focused on enhanced tour operator sanitation practices, social interactions, workplace policies and standard operating procedures, while ensuring minimal impact on the guest experience. The 9-Point program introduces enhanced health and safety standards for tour operators by adapting new behaviors to ensure both travelers and employees are confident in the cleanliness and safety of tour experiences.
Tourism Gold Standard Tour Operators are those that:
Have a "Gold Standard Program Manager" who implements protocols and ensures compliance.
Implement Monitoring & Reporting – to conduct non-invasive temperature checks and utilize the Ministry of Health App.
Ensure Social Distancing protocols for workers and visitors.
Implement enhanced cleaning & sanitization procedures such as increased disinfection of common areas, face masks, and personal protective equipment (PPE) for employees, visitors, and guests.
Have a response plan should there be any suspected cases.
Ensure clear and consistent communication with employees and guests.
Have sanitization stations.
Have digital technologies for transactions and online bookings.
Implement a training plan for employees to ensure preparedness to manage new protocols.
Travelers will be able to enjoy their Belize vacation while being confident their safety is the tour operator's top priority.
Here is a list of the Gold Standard Tour Operators, to date:
Note: The Tourism Gold Standard Tour Operator listing is being updated daily, as the BTB continues to process applications, inspect and approve new operators for recognition into the program. Our tour operators have all raised the standard of health and safety protocols being implemented on their experiences, as we welcome back travelers to Belize.