Tourism Gold Standard Transportations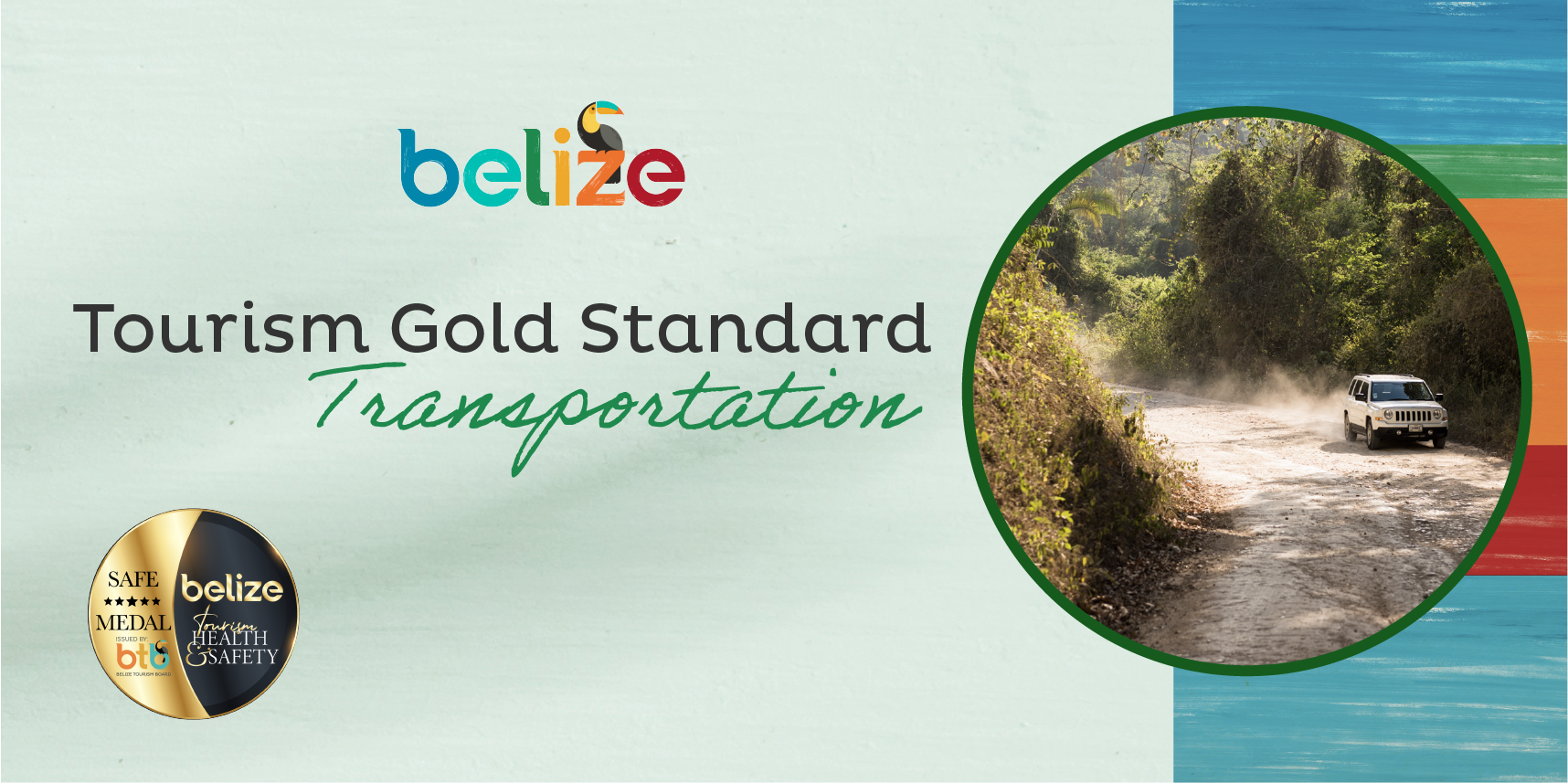 With the country's reopening on October 1, 2020, the Belize Tourism Board has extended its Gold Standard Recognition program to include transportation (Car Rentals and Taxis). By continuing and expanding the Gold Standard program, the BTB enhances the health and safety of all travelers seeking to spend their vacation in Belize. These new behaviors and protocols include different trainings on how best to cater to the safety of guests such as Enhanced Safety Protocols for Car Rentals, Cleaning and Sanitization guidelines and how to operate in the Tourism Safe Corridor.
Traveler's will be able to make the most of their Belize vacation while being confident their safety is the driver's top priority.
Here is a list of the Gold Standard Transportations, to date:
Note: The Tourism Gold Standard Transportations listing is being updated daily, as the BTB continues to process applications, inspect and approve transportations for recognition into the program. Our transportation services have all raised the standard of health and safety protocols being implemented on their experiences, as we welcome back travelers to Belize.