Cruise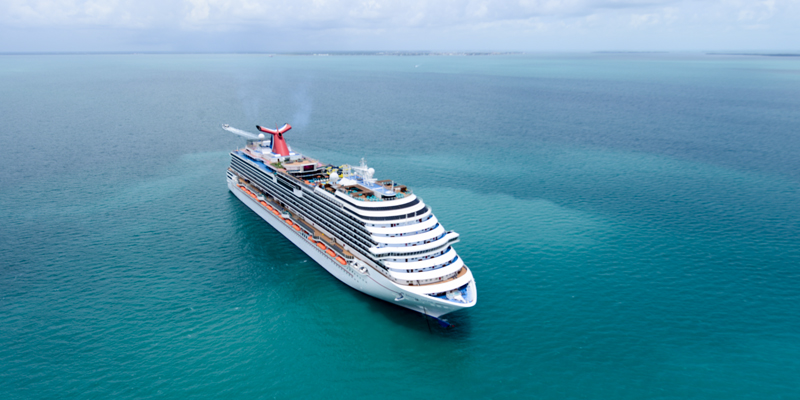 Belize Cruise Ports
Since 1991 when the first cruise ship dropped anchor in Belize's waters, the industry has proven to be immensely beneficial to the country's tourism. Though cruise passengers might not have as much time to witness the gems that are embedded within the small country, every experience is as fulfilling as can be. From caving and tubing to climbing Maya sites, cruise-based tours have visitors coming back for more again and again.
Cruise in Belize
Fort Street Tourism Village Cruise Port
Belize's original cruise port is a tender port– approximately 15 minutes ship to shore. Looking rather like an open air mini-mall, the village has several courtyards, snack bars, and local stores with excellent duty-free shopping. Several restaurants offer authentic Caribbean and international cuisine, and there is often live local entertainment.
This newly opened docking port in southern Stann Creek District currently caters only for Norwegian Cruise Line passengers. Passengers can take a tender for one of the many mainland excursions or enjoy the island, which features a large pool, beach, zip-lining, water sports, an enclosed nature area with birds and butterflies, bars and a variety of eateries.
Cruise Statistics
Disembarkation rates are 80 percent for passengers and 15 percent for crew members.
The tour purchasing rate for disembarked passengers is 60 percent, which compares favorably with the Caribbean average of 35 percent.
Cruise Statistics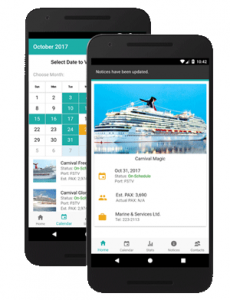 As part of its continuous efforts to foster the development of our dynamic tourism industry and keep stakeholders duly informed, the Belize Tourism Board (BTB) is pleased to announce the launch of its new Cruise App. The App is designed to provide stakeholders with up to date information on the cruise ship schedule for the day, programmed cruise ship calls on Belize in the upcoming year as well as notification on cruise ship calls or cancellations.
The App is user friendly and easy to operate while at the same time using the latest available technology. It is available for free download on both Android and IOS devices, in their respective app stores. The online platform for this App can also be viewed on the BTB's website below.
Before departing the ship, cruise passengers should verify the name of their ship as well as the return time of cruise tenders servicing their ship for the day. Cruise passengers going ashore are encouraged to stay in groups, carry travel documents (passport, ship card), bottled water and ample sun screen.
The Belize Tourism Board (BTB) operates an information desk in the main concourse of both cruise ports.
All tour guides and tour operators are legally required to carry a valid license and photo ID.
Tourism police wear navy blue pants or skirt, with light blue shirt and a black hat.
Standard police officers wear navy blue pants or skirt, with khaki shirt and a navy-blue hat.
There is a wide choice of local transportation. Taxis are reasonably priced and distinguished by their green license plates. Water taxis to Caye Caulker and Ambergris Caye, and local domestic flights are available daily facilitating reliable connections to and from anywhere in the country.
Even allowing for the short six to eight hours of available time, the choice of shore excursions is wide and varied. They range from a half day tour of the city to a full day adventure including cave-tubing and/or zip-lining.
CRUISE PORT EXCURSIONS
Passengers who come ashore have three main options for experiencing Belize's attractions. They can:
Take a pre-arranged tour booked through their cruise ship.
Once ashore in Belize City, book with one of the licensed tour operators in or near the Tourism Village.
Explore independently within the time constraints of the tender schedule.
FORT STREET CRUISE PORT EXCURSIONS
Half Day Cultural & Belize City Tours
Belize's colonial history can be explored on foot, by air- conditioned van, open-air trolley train or horse-drawn carriage. Some sites of interest are:
Fort Point Pedestrian Walk
Museum of Belize
Belize House of Culture
John's Cathedral
Old Belize Museum and Cucumber Beach
Shopping
Full Day Activities & Adventures
Maya experience
Zip-Lining and Cave Tubing
Airboat Adventure
Belize Zoo
Community Baboon Sanctuary
Horseback Riding
Sun & Sea Adventures
Snorkeling at Shark Ray Alley
George's Caye
Starfish Island
Caye Caulker
Goff's Caye
HARVEST CAYE CRUISE PORT PRE-ARRANGED SHORE EXCURSIONS
Lagoon Wildlife and Mangrove Estuaries
Nim Li Punit
Rainforest River Tubing
Parasailing
Agro-Tourism
Independent Shore Excursion
There are approximately 333 cruise calls to Belize annually. This sector continues to see steady investments in infrastructure and quality assurance to meet its growing demands.
Fort Street Tourism Village and Harvest Caye
Get your Gift Shops, Stores, Restaurants and Bars Gold Standard certified