Organizational Structure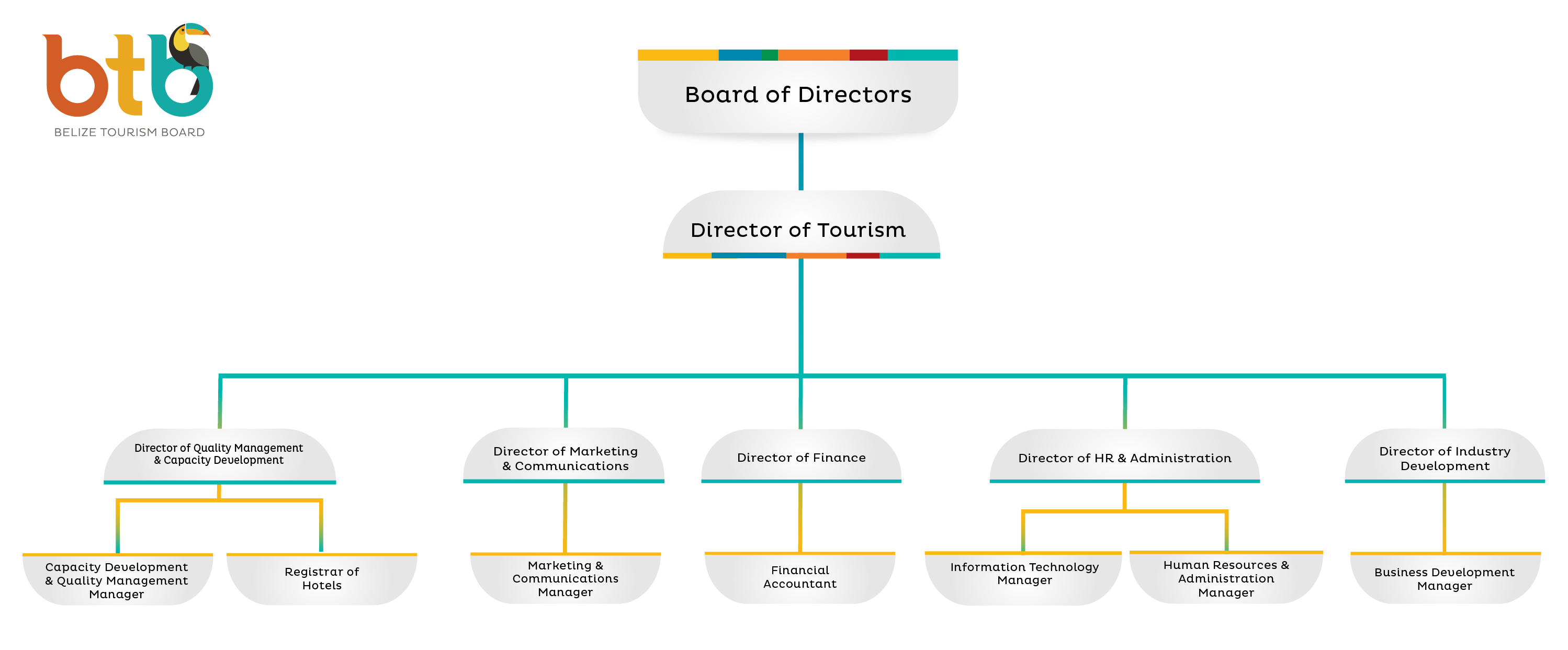 A leading and governing body, focused on steady advancements in the overall Belize tourism experience.
The fundamental functions of the Belize Tourism Board (BTB) are to provide leadership and support to tourism agencies, accommodations, tourism related businesses and the general public. These roles are fulfilled through the strategic units of the organization, under the leadership of the Director of Tourism.
Strategic Units:
Marketing & Communications
Industry Development
Quality Management & Capacity Development
Finance 
Registrar Unit
Administration & Human Resources
The BTB, by creation, plays a key role within Belize's Tourism Industry, guided by the Laws of Belize. 
Its internal machinery and external affiliations are strategically designed to meet the organization's mandate. The BTB also collaborates closely with its partner agencies, such as the National Institute of Culture & History (NICH), the Belize Tourism Industry Association (BTIA) and the Belize Hotel Association (BHA), to list a few. These relationships help to ensure a cohesive management of the Belize tourism industry.