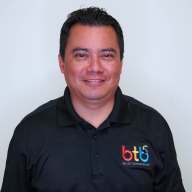 Mr. Josue Carballo
Director of Industry Development
Industry Development
A sustainable developmental focus of Belize's cruise sector…
The Destination Planning & Cruise department facilitates the sustainable growth and development of Belize's cruise destinations and cruise sector. This department serves the Belize tourism industry partners as the coordinating body for the facilitation of the development, governance and safety and security of the cruise tourism sector to ensure optimal partnership of Belizean service providers and a continuous enhancement of the visitor experience.
A supportive for the local tourism sector through cruise destination development…
The Destination Planning Department's priorities and objectives complement the 'Product Development' strategic priorities identified in the National Sustainable Tourism Master Plan of Belize (NSTMP) under the six main product types of Culture, Nature-Based, Sun & Beach, Cruise Nautical, Leisure & Entertainment.
Priorities include:
Attracting new markets and market segments with a focus on increasing overnight stays at Belize's cruise tourism destinations by diversifying Belize's cruise tourism product and service portfolio.
Improving visitor satisfaction and accessibility through cruise tourism destination development, sustainability and tourism partner trainings.
Managing the number of visitors to sites and enhancing safety and security measures.
Consolidating, processing, analysing and reporting Belize's tourism and marketing related data.
The Tourism Data Unit is vital to the Belize Tourism Board's integration and consolidation of its data needs, processing and analysis. The strategic priority focuses on identifying, collecting, organizing, validating, analysing, and reporting data collected from all of BTB's operations and from all sources of relevance to the tourism industry.