August 26, 2022
Posted by:

BTB Admin

Category:

Business plans, Community, International, News, Uncategorized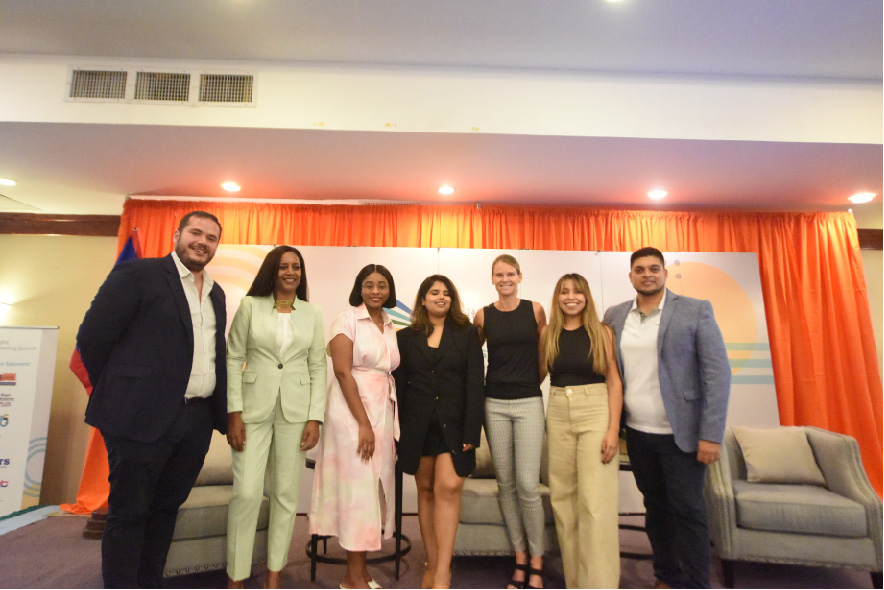 BTB Hosts Seventh Digital Marketing Summit
Belize City, Friday 26th August 2022: For the seventh year, the Belize Tourism Board (BTB) hosted its annual Digital Marketing Summit at the Best Western Belize Biltmore Plaza in Belize City.
The one-day event is one of the most highly sought-after digital conferences in the country, providing tourism stakeholders with a unique learning experience.  The Summit featured presentations on Social Media, Digital Marketing, Strategic Marketing, and Video Marketing by seasoned marketing professionals. There were also corresponding workshops that delved further into each topic.
Belize continues to be a benchmark destination, with its picturesque landscape, diverse cultures, friendly environment, and exhilarating adventures that continue to captivate travelers from around the world. As technology advances, embracing digital marketing in tourism has become vital for the success of the industry. Hence, the Digital Marketing Summit is designed to educate and engage stakeholders by equipping them with best practices, resources, and skills, to pivot their marketing efforts in the regional and international markets.
The Digital Marketing Summit had almost 200 participants in attendance this year and featured presenters from Skift, Google, Expedia Group, The Zimmerman Agency, DCI, and Sakkisime & Co., among many others.
The Digital Marketing Summit continues to support the evolution of Belize's online footprint. It is yet another remarkable effort by the BTB to maximize the marketing potential for both individual industry partners and the entire country of Belize.
For further information on the summit, please contact  the BTB at [email protected].