August 23, 2019
Posted by:

Perry Bodden

Category:

Community, News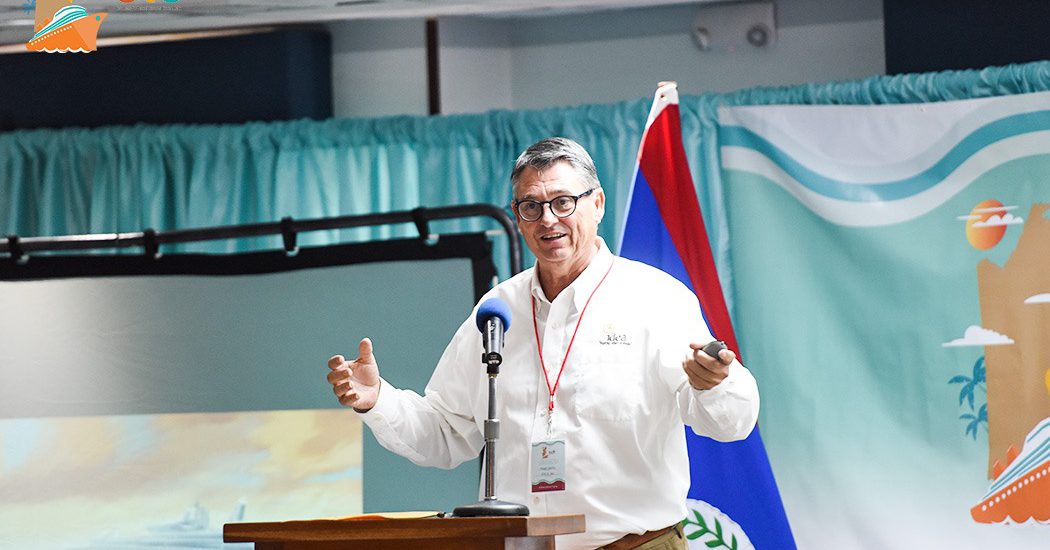 BELIZE'S FIRST CRUISE TOURISM CONFERENCE
Belize City, Friday, Aug 23rd, 2019: More than 100 local tourism stakeholders converged at the Radisson Fort George Hotel & Marina today to participate in a one-day Cruise Conference to discuss new trends and key issues pertaining to the cruise industry.
Organized by the Belize Tourism Board (BTB), the conference is designed to foster a better understanding of the inner workings of the cruise industry and help Belizean stakeholders improve their cruise tourism business through networking opportunities. As the Minister of Tourism and Civil Aviation, Hon. Manuel Heredia Jr., said in his welcome address: "This growth is greatly attributed to the continuous partnership with the Cruise Line executives, who have supported the economic development of our destination."
The conference was held under the theme: "Get ready, Stay ready, Ready for the long haul." It included topics such as: Keeping your Destination Competitive; The Link between Cruisers and Travel Agents; Keeping Informed on Cruise Trends; Tracking Guest Experience; Infusing Entertainment into your Port & Destination; Adding Value to your Tour; the Future of Cruising in the Caribbean, the Vulnerability of the Cruise Industry at a destination among others, and Harvest Caye Environmental initiatives.
Presenters were drawn from the top cruise lines and industry experts that included: Ugo Savino, Director, Deployment & Itinerary Planning, Carnival Cruise Lines; Natalie John, CEO, the Dreamy Group; Chiara Giorgi, Brand Director, Seatrade Cruise Global; Taylor Ruoff, Senior Research Associate, International Institute of Tourism Studies, George Washington University; Hugh Darley, President/Executive Producer of IDEA INC; Beth Hatt, President, Aquila; Andre Pousada, Director General, Royal Caribbean Mexico; Mico Cascais, Principal at Mico Cascais Inc., and Jose Negron, Vice President, Strategic Port Development, Norwegian Cruise Line.
Stakeholders also got the opportunity to hear first-hand testimonials from local tour operators of their respective experiences in challenges and negotiation tactics with cruise lines.
Eworth Garbutt, from Garbutt's Marine Investment Ltd., shared his thoughts:
"Getting in definitely wasn't easy, but I was taught that anything easy is not worth doing. It  motivated me even more to get in and start it, because I knew the cruise lines weren't going anywhere."
However, the best part of the day was the Tour Operator pitches. Three tour operators got the opportunity to do a two-minute sales pitch of their company to panelists and participants in an effort to get a Cruise Executive to grant them a one-on-one meeting for negotiations. The crowd judged and the winner was Belize Exotic Adventure Tours, whose representative was awarded with an all-expenses paid trip to Puerto Rico in October to the FCCA Conference for actual one-on-one meetings with Cruise Executives.
This conference set a milestone for Belize as a destination in the continuous effort to enhance stakeholder awareness on the industry, stimulate business opportunity ideas and most importantly build the relationships across the industry for innovative product and service developments.