CHAT Tourism - The Best Reward…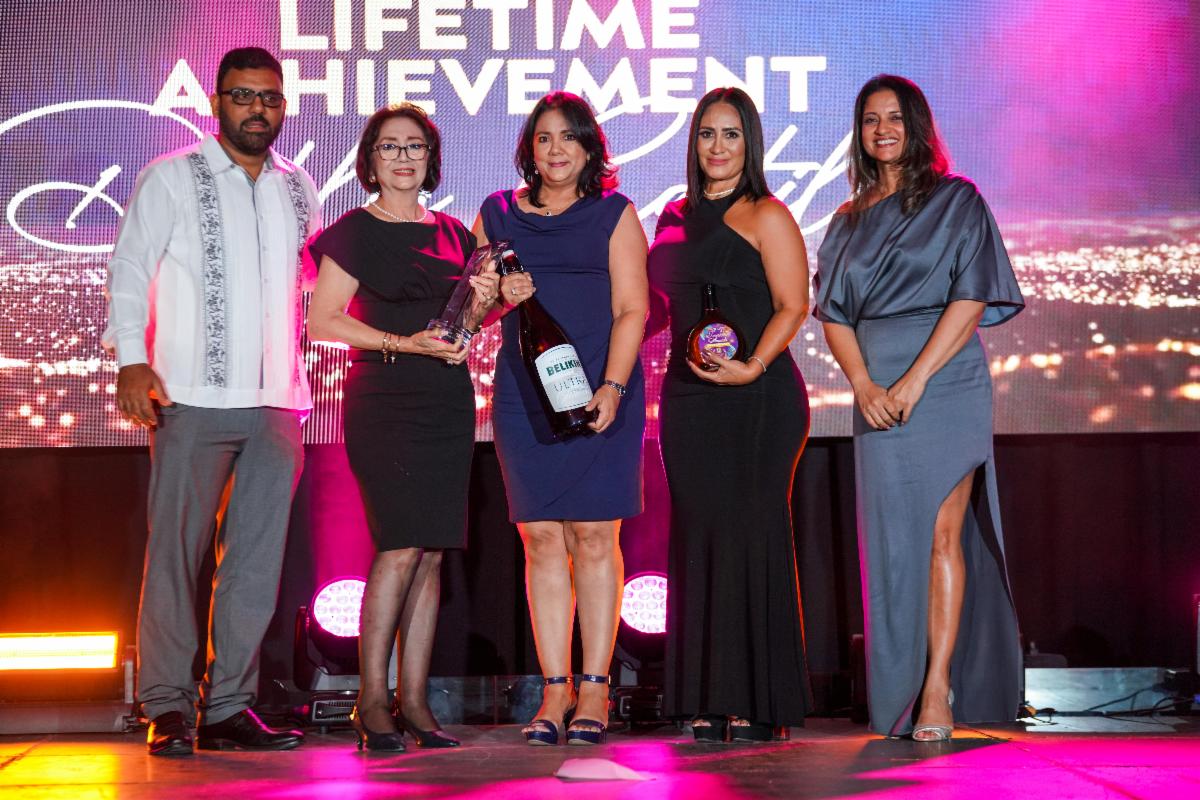 Being recognized and awarded by one's peers is a wonderful feeling. Better than receiving a trophy is receiving acknowledgment for one's skills, passion, and dedication. The human condition is such that most of us need to feel appreciated. While a lack of appreciation will not stop a dedicated person from working, when it is offered, it can inspire the best virtues. It can inspire a willingness to learn more, an openness to give more, and the vulnerability to express more. Expressing appreciation adds value to a person, a task, a business, and to an entire industry. The Belize Tourism Board (BTB) recently hosted the annual Belize National Tourism Awards, where a major theme continues to be about acknowledgment, value, and appreciation for excellence within our tourism sector.
The lights inside the Caribbean Motors showroom in Belize City shown bright. Award recipients, nominees, government dignitaries, and invited guests enjoyed a short cocktail before the real show started and the winners for 2023 were announced. The Minister of Tourism and Diaspora Relations, Honourable Anthony Mahler, was in attendance to support his team and to honour all those who had been nominated. The lights, the stage, the music, and the entire evening was organized to reverberate a collective 'thank you' to all of the award nominees and recipients.  As the winner for each category was announced, it became clear once again as to why the tourism awards are so important. Since 2000, when the first award show took place, the event is a reminder to the tourism workforce that the tourism industry includes viable career paths, a variety of investment opportunities, and a substantial amount of personal fulfilment. It is a reminder that the tourism industry is its people.
Nedia Chaplin, the recipient of the Tour Guide of the Year award, dedicated her award to one of her guests. Ms. Chaplin recounted her experiences and friendship with a visitor who had travelled to Belize to dive with her "year after year". Her friend has passed away but Nedia's story reminds us of the authentic human-to-human connections that are built within and because of the Belize tourism experience. Many of the guests who come to Belize often find their home away from home at their favourite resort, hotel, restaurant, bar, tour operator, island, or district. What is supposed to be a one-time travel experience often develops into a yearly tradition. The excellence and authenticity of tourism workers build loyalty among travellers. Other award recipients shared similar sentiments about their guests, their work, and their lives as a patron of the Belize tourism industry.
The Belize National Tourism Awards continues to recognize value, compensate value, and build value. Over the last twenty years, the awards event has become an evening of entertainment and prestige for the excellence of tourism partners across the country. For two decades, through the experience of this night and these awards, tourism stakeholders are reassured that their skill is acknowledged, their passions are appreciated, and their dedication is respected.  Cheers to all those who won and those who were nominated.
Chat next week.
Jasmine Anderson
For the Belize Tourism Board