November 5, 2020
Posted by:

Perry Bodden

Category:

Community, News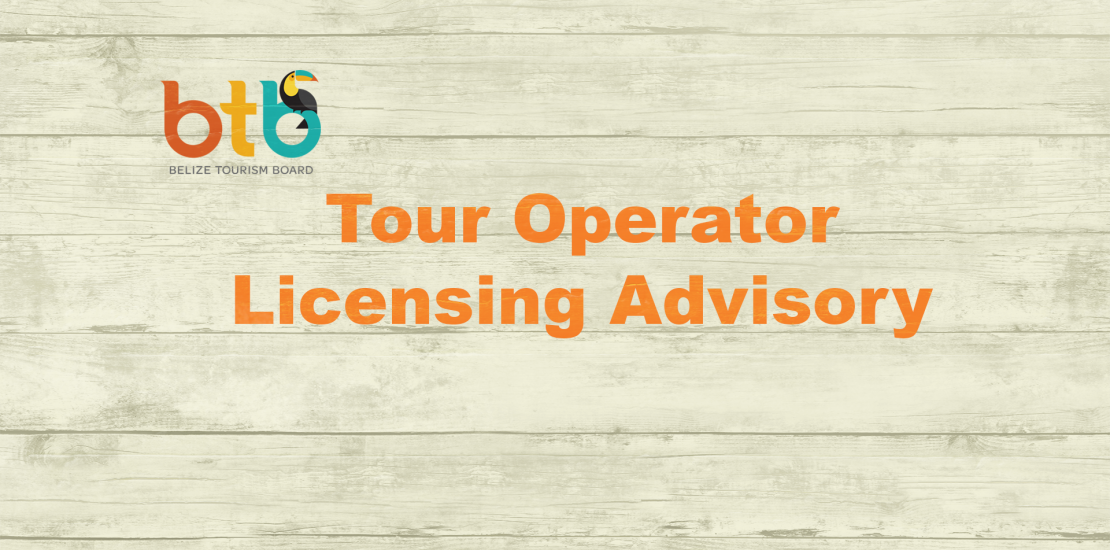 2021 Renewing Tour Operator Licensing Advisory
Tour Operators are hereby reminded that Tour Operator Licenses will expire on December 31, 2020.  The Belize Tourism Board (BTB) remains committed to working with stakeholders during this difficult time and as such, the license fee for all currently licensed tour operators will be waived; this offer applies to applications submitted before December 31, 2020.
Applications are now being accepted by email only and should be sent to:
[email protected]
. Your Tour Operator name should be referenced in the email subject line.
Renewing Tour Operator Applicants must submit: (*if applicable)
1.         Completed Application Form (signed and dated by owner)
2.         Certified 2020 list of shareholders and Certificate of Good Standing (*applicable to "companies" only)
3.         Valid license, passenger liability insurance for each vehicle and/or vessel, and valid seaworthiness certificate for each vessel
4.         Rental agreement for vehicle or vessel (*if rented) and passport biodata page of the owner of the vehicle/vessel
5.         Valid Public Liability Insurance/Tour Operator Insurance
6.         Valid Tour Operator Trade License (*if business is located in town or city)
7.         Tourism Gold Standard certification
64 Regent Street
Belize City
Tel: +501-227-2420