Impressive Numbers Prove that Belize is Trending
April 18, 2016
Posted by:

Maynor Larrieu

Category:

Cruise, International, News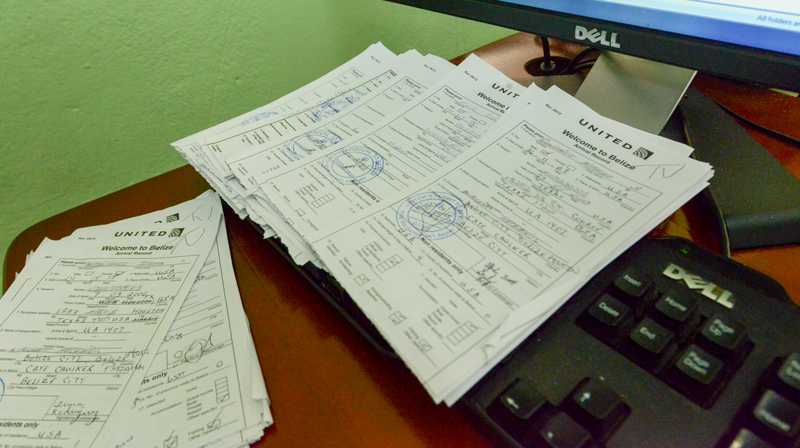 January and February 2016 saw an increase in arrivals for overnight visitors of 24% and 18.4% respectively over 2015. The increase in passengers over 2015 is reflected by 7,416 in January and 5,800 visitors in February. Overnight arrivals to Belize have grown by 21.2% through the first two months of 2016.  This is the first year in history in which the total arrivals to Belize have exceeded 75,000 visitors in the first two months.
March, however, was an extraordinary month with over 43,000 overnight tourist visitors. This 10% increase over 2015 is the first time in history that the number surpasses 40,000 visitors in a single month.  The 43,065 visitor arrivals in March highlights the peak of Belize's tourism high season.
The first quarter of 2016 marks a 16.9% increase in overnight tourist visitors to Belize. As of June last year to date makes ten consecutive months of increases in overnight tourist visitors to Belize.
Overnight Arrivals 2015 vs 2016
Percentage of Change vs 2015
In cruise January saw a 19.5% decrease due to 13 fewer calls in comparison to 2015. February however, rebounded with an increase of 3.7% totaling 98,623 passengers. March didn't fall behind with an increase of 4.1% totally 138,930 passengers and 3 more cruise ship calls than in 2015.
The first quarter shows a 4.5% decrease in cruise arrivals; however a continued growth in cruise arrivals is expected throughout the remainder of the year. The Cruise Industry aims to host 1 million passengers for 2016.
Cruise Arrivals Jan-Mar 2015 vs 2016
Percentage of Change vs 2015
The Belize Tourism Board wishes to thank all our Industry Partners for their hard work and dedication to the Tourism Industry of Belize. We look forward to continued success for the remainder of 2016!
For more information about tourist arrivals statistics, please contact the Belize Tourism Board at 227-2420.