TOURISM ARRIVALS SHOW A STEADY INCREASE IN 1ST QUARTER OF 2017
April 11, 2017
Posted by:

Perry Bodden

Category:

International, News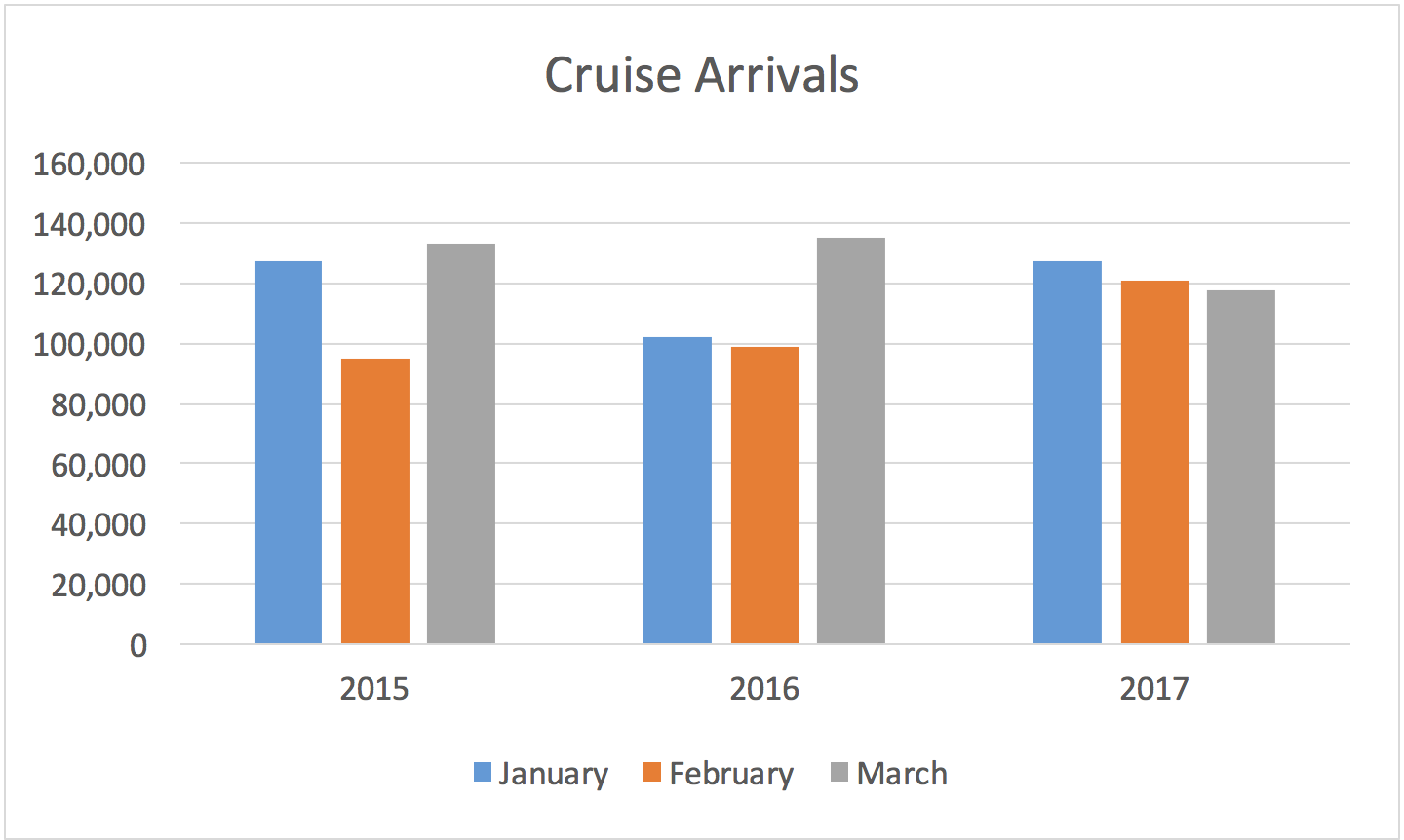 TOURISM ARRIVALS SHOW A STEADY INCREASE IN 1ST QUARTER OF 2017
Belize City, Monday, 10th April 2017:  Even following such unprecedented growth in 2016, the latest statistics for the first quarter of 2017 indicate that tourism arrivals in Belize continue to register a small but steady increase. This underscores the hard work and dedication of our tourism stakeholders and the fact that Belize continues to attract travelers, as a growing and popular world tourism destination.
Overnight Arrivals continue on a positive trajectory
The overnight tourism sector continues on a positive trajectory in 2017, with increases in each of the first three months of the year, leading to an overall 2.7% increase at the end of March 2017.  The month of March is traditionally the apex of the tourism season.  In March of 2016, there was a record number of tourist arrivals totaling over 43,000 visitors. However, this record was surpassed in March 2017, with over 44,400 tourist visitors, making this the highest number of tourist arrivals ever recorded in a single month.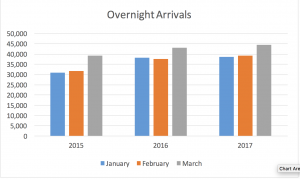 Cruise Passenger Arrivals register a positive first quarter
An overall increase of 8.7% in cruise passenger arrivals was recorded for the first three months of 2017. With an increase of 24.2% and 22.7% in January and February 2017 respectively, along with a short decline of 13.1 % in March 2017, the total number of cruise ship passengers registered in the first quarter of 2017 surpassed that of 2016, giving a positive outlook for Belize's cruise tourism for the remainder of this year.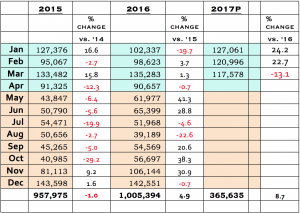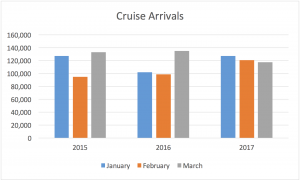 These successes are accredited to the vigorous marketing and product development efforts of the Belize Tourism Board (BTB) and its Stakeholders in the tourism industry. With similar efforts and ongoing collaboration throughout 2017, it is expected that these increasing trends will continue both in the overnight and cruise sectors for the remainder of 2017 and beyond.