April 11, 2018
Posted by:

Perry Bodden

Category:

Community, News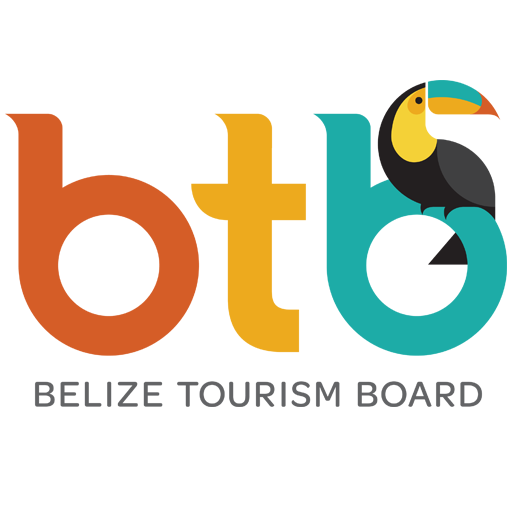 Tourism Arrivals Continue to Set Unprecedented Records
Belize City, Wednesday, 11th April 2018: The latest tourism statistics for the first quarter of 2018 indicate that Belize's popularity as a must-visit destination in Central America continues to set unprecedented records.  For the first time ever, there were over 55,000 overnight visitors during the month of March, representing an increase of 24.8% over the same period in 2017.  Cruise ship arrivals also registered an upward trend during the first quarter. There were 143 cruise ship calls and almost 400,000 cruise passengers arriving in Belize, representing an increase of 4.6% more visitors than 2017.
The following is a breakdown of the most recent statistics.
OVERNIGHT ARRIVALS REGISTERED 22.5 % OVER THE FIRST QUARTER OF 2018
Overnight arrivals for March 2018 increased by 24.8% over 2017, which represented over 55,000 visitors arriving in Belize in one month.  This is a record high for any month of the year and marks the apex of the tourism high season in Belize. There was a 22.5% cumulative increase in overnight arrivals over the first quarter of 2018 when compared to 2017.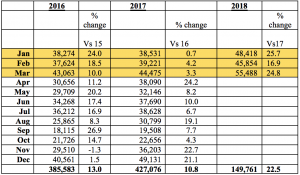 CRUISE SHIP ARRIVALS FOR FIRST QUARTER  EXPERIENCED 4.6% INCREASE
In March 2018, there were 46 cruise ship calls and over 132,000 cruise passengers arriving in Belize, an increase of 12.4% or 14,544 more visitors than the previous year. At the end of the first quarter, the overall increase in cruise visitors to Belize was 4.6%. Arrivals for 2018 includes visitors to both Belize City and Harvest Caye Cruise ports.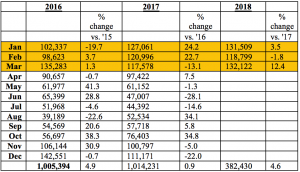 Belize's tourism is so unique and diversified. The exceptional increase in tourism arrivals is a reaffirmation that the country continues to be a growing, viable and a must-visit destination in Central America and the Caribbean. It is also emblematic of the extremely successful efforts of the Belize Tourism Board and our valued stakeholders to market Belize as a Curious Place and as a premier tourism destination.