August 9, 2019
Posted by:

Perry Bodden

Category:

Community, News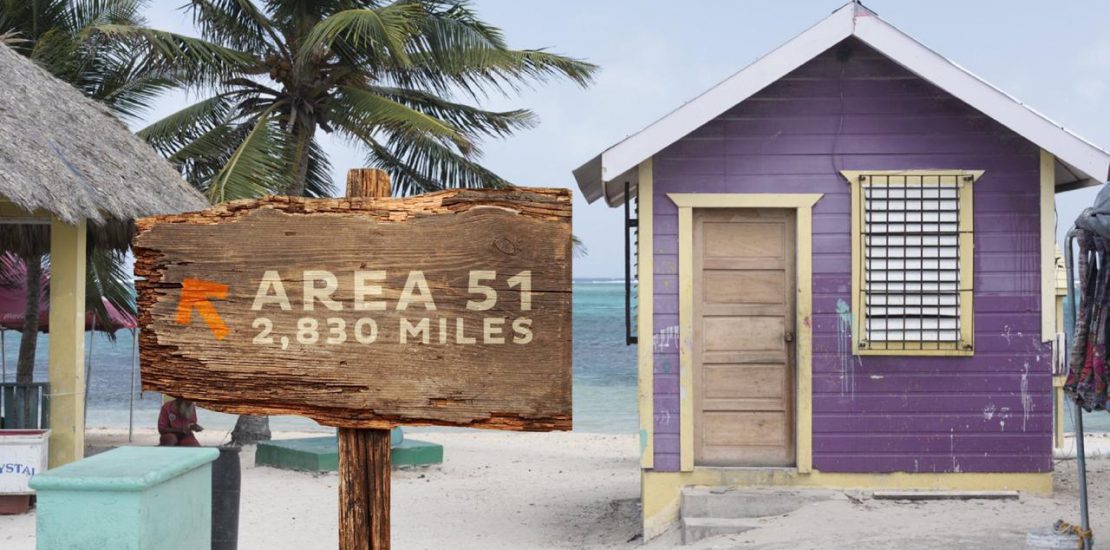 BELIZE TOURISM BOARD OFFERS RELAXING ESCAPE FROM "STORM AREA 51" EVENT TO RESIDENTS OF RACHEL, NEVADA
Viral campaign to infiltrate Area 51 has gained more than 2.1 million RSVPs on Facebook and could exhaust industry, infrastructure and resources in town of 54
BELIZE CITY, Belize, August 9, 2019 – The town of Rachel, Nevada (population: 54) is bracing for a possible epic tourist invasion on Friday, Sept. 20 thanks to a viral "Storm Area 51" campaign that has garnered more than 2.1 million RSVPs on Facebook. The organizer of the event claimed the purpose of storming the classified United States Air Force base is to "see them aliens."
As a tourism destination that knows a thing or two about visitors arriving in droves, the Belize Tourism Board offered apprehensive Rachel residents free trips that include airfare and hotel accommodations from Sept. 19-21. The trip will allow residents to be out of town and relaxing in Belize while avoiding whatever "storming" might happen on September 20.
"We felt a kinship to the people of Rachel because their town – like our country – is a curious place," said Karen Bevans, Director of Tourism, Belize Tourism Board. "While tourism in Belize has increased significantly over the past few years, we have the industry, infrastructure and resources to support it. If the people of Rachel would rather avoid the chaos – which they certainly didn't ask for – we welcome them to Belize with open arms."
Unlike UFOs and aliens, the offer was 100% verifiably real and not a hoax. In order to claim a free trip, Rachel, Nevada, residents 18 years of age or older had to send an email to [email protected] and be able to provide proof of legal residence. The deadline to claim the offer was on Thursday, August 8.
This opportunity gives great earned media for Belize as a top tourism destination and has garnered more than 60 stories, with tons of international coverage in top media markets in Los Angeles, Houston, Denver, New York, Atlanta and more. A few of the publications that shared the sweepstake include USA Today, Fast Company, Yahoo, Newsweek, HLN and many more.