January 8, 2019
Posted by:

Perry Bodden

Category:

Community, News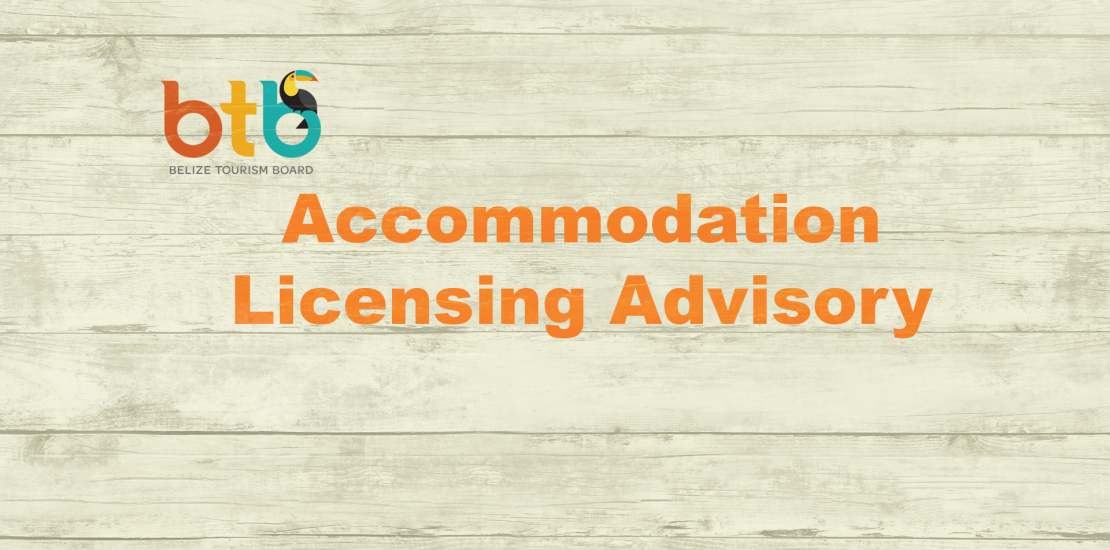 NOTICE TO: HOTELIERS WHO HAVE NOT YET SUBMITTED AN APPLICATION FOR A 2019 ACCOMMODATION LICENSE
We take this opportunity to remind you of Section 5(1) of the Hotels and Tourist Accommodation Act Chapter 285 of the Laws of Belize:
"No person shall,
(a) advertise in any form any premises;
(b) use any premises;
(c) hold out any premises, for the purposes of the business of a hotel or tourist accommodation unless such premises and the proprietor of such business are registered annually under this Act and a license is obtained by the proprietor from the Registrar in that behalf."
Operating without a license then constitutes to an offence.
We then remind you of Section 30(2) of the said Act which states that "It shall be lawful for the Registrar or any person authorised by the Registrar in that behalf to issue violation tickets for offences committed against this Act." As per Section 30(3) of the said Act, "The maximum penalty for an offence specified in a violation ticket issued pursuant to subsection (2) of this section, shall not exceed three times the highest declared room rate for the hotel or tourist accommodation in respect of which the offence was committed."
You are therefore again urged to submit your application with required documents before the expiration of your current license; failing which you will be issued a violation ticket.
The Belize Tourism Board wishes you a prosperous 2019.
Yours in Tourism,
Belize Tourism Board