June 30, 2022
Posted by:

BTB Admin

Category:

Business plans, Community, International, News, Uncategorized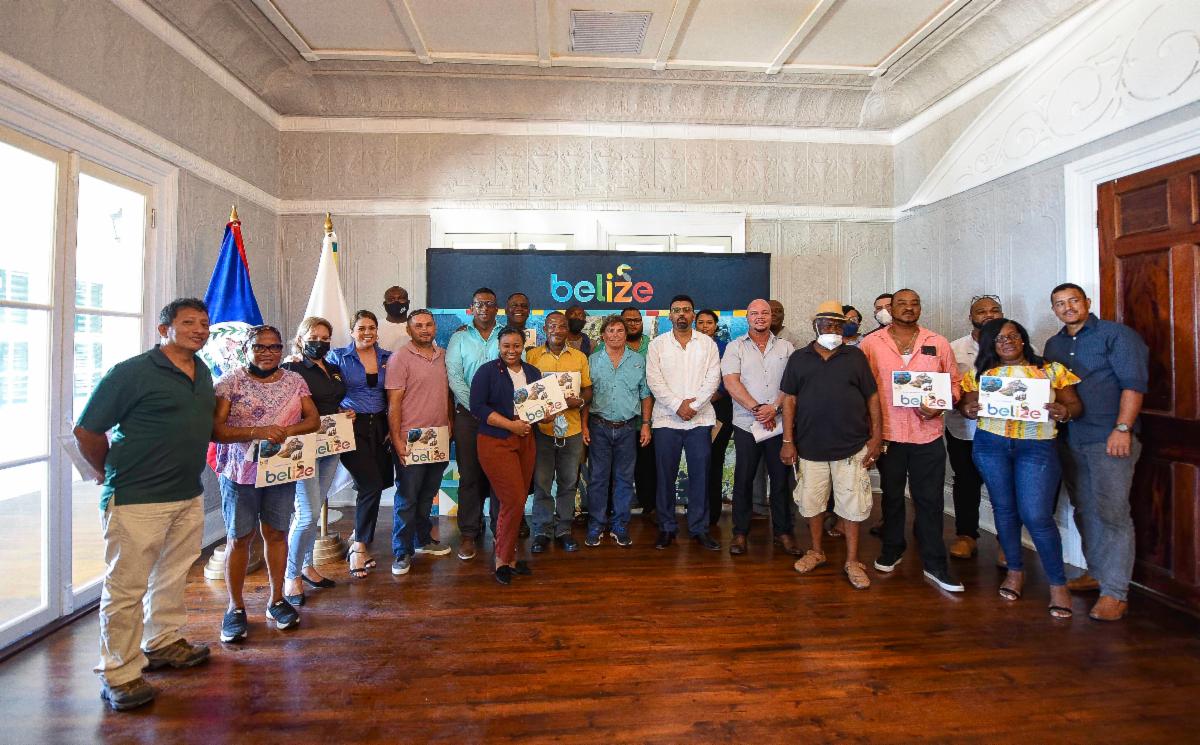 Launch of the Fuel Subsidy Program for Tour Operators and Tender Operators
Belize City, Belize, June 30th, 2022 The Government of Belize and the Belize Tourism Board today launched a Fuel Subsidy Program to assist Tour Operators and Tender Operators. This joint initiative is a part of ongoing efforts by the Government of Belize to provide some relief to the current fuel price increases that are affecting countries, globally. In particular, the impacts of the increases in the price of fuel on industries such as tourism are significant, especially as the sector continues on its path to recovery after the effects of the COVID-19 Pandemic. Participating in the five-month fuel subsidy program will be 185 tour operators and tender operators from across the country, the majority of which are micro-, small- and medium-sized enterprises.
Officially launching the program was Hon. Anthony Mahler, Minister of Tourism and Diaspora Relations, who commented:
"Tour operators are centric economic nodes that drive development and growth of tourism in any destination. It is in this regard that the government saw fit, that together with the Belize Tourism Board, it engages in a fuel subsidy program that would bring some relief for tour operators in this volatile fuel market."
Joining Minister Mahler at the Launch Ceremony, was Mr. Evan Tillett, Director of Tourism, Belize Tourism Board, and representing the Office of the Prime Minister was Mr. Lincoln Blake, Director of Investment Policy and Compliance Unit in the Ministry of Investment, Trade & Commerce. Fifteen Tour Operators and three Tender Operators, who were the first set of participants to receive their fuel vouchers to access the subsidy, were also present.
-END-
For More Information Contact:
Mr. Kenyon Wright
Deputy Registrar of Hotels
227-2420 EXT 257