August 25, 2023
Posted by:

BTB Admin

Category:

Business plans, International, News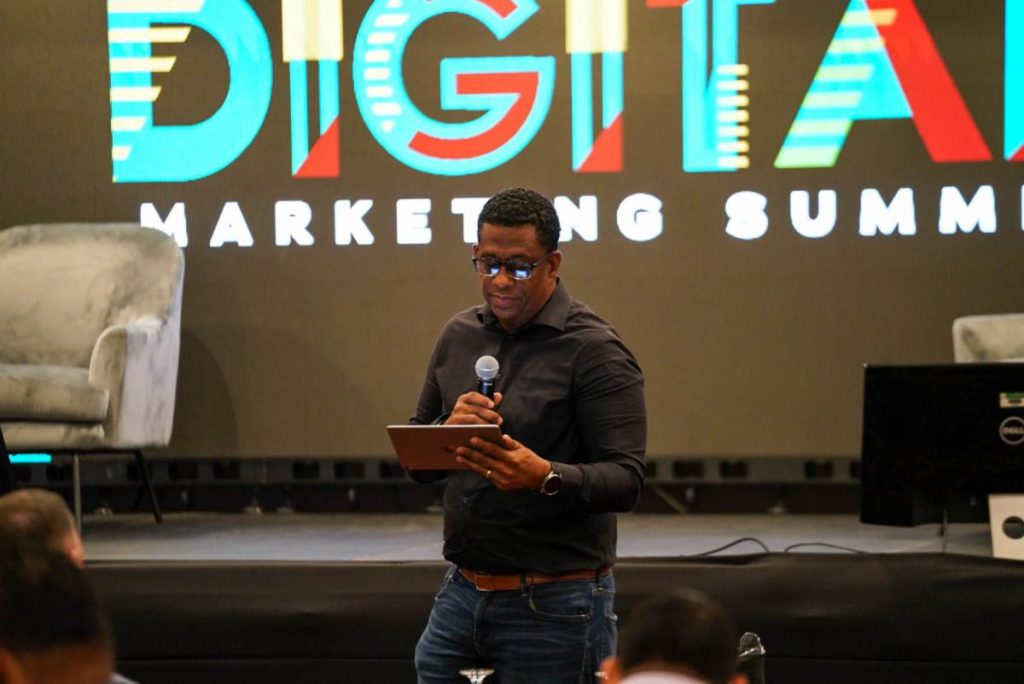 Belize City, Belize, 25th August 2023 – Tourism and business sectors in Belize were today brought up-to-date with the latest digital advances at the Belize Tourism Board's (BTB) 8th annual Digital Marketing Summit held at the Best Western Plus Belize Biltmore Plaza in Belize City.
The one-day Summit is one of the most highly sought-after digital conferences in the country and has earned a reputation for its high-quality content and the value it offers to participants.
The keynote address focused on "Innovative Marketing in 2023″ and was delivered by Edmundas 'Eddy' Balčikonis, Co-Founder & CEO of Such Much AI software consulting agency. Eddy's address touched on how his business module helps businesses integrate digital techniques, AI, and language models into their everyday work processes.
The Summit featured trailblazing presenters and seasoned marketing professionals from the likes of the Zimmerman Agency, Bootcamp Digital, TM Americas, Premier Travel Media, Bowen & Bowen, Omnicom, Adobe, and Influencer Jonathan Martin.
There were also corresponding workshops on Digital, Social Media, Content, and Strategic Marketing that delved further into each topic.
In his closing remarks, Mr. Evan Tillett, Director of Tourism, stated "The Belize Tourism Board remains committed to creating avenues to ensure Belize's products remain competitive in the global marketplace. The Digital Marketing Summit is a platform, offering valuable insights and strategies that are relevant across diverse sectors globally. By fostering an environment of cross-sectoral learning, the Summit aims to empower our industries to adeptly navigate, innovate, and thrive in an increasingly interconnected and complex digital landscape."
As a premier tourism destination in Central America, Belize offers a mesmerizing tapestry woven with picturesque landscapes and natural beauty, a symphony of diverse cultures, and a warm embrace that travelers across the world are drawn to. In today's tech-driven world, digital marketing and innovation play a crucial role in tourism. The Digital Marketing Summit serves as a valuable resource for industry stakeholders, providing them with up-to-date strategies, and the latest skills to navigate the digital landscape, and taps into boundless marketing possibilities both regionally and internationally.
The Belize Tourism Board's Digital Marketing Summit aims to strengthen Belize's online visibility and advance our tourism industry and other business sectors. Through collaboration, knowledge sharing, and empowering our partners, we can all play an active role in the growth and success of Belize's digital marketing landscape.
Approximately 200 participants representing a diverse audience from within the tourism sector and related fields attended the Summit.