October 26, 2018
Posted by:

Perry Bodden

Category:

Community, News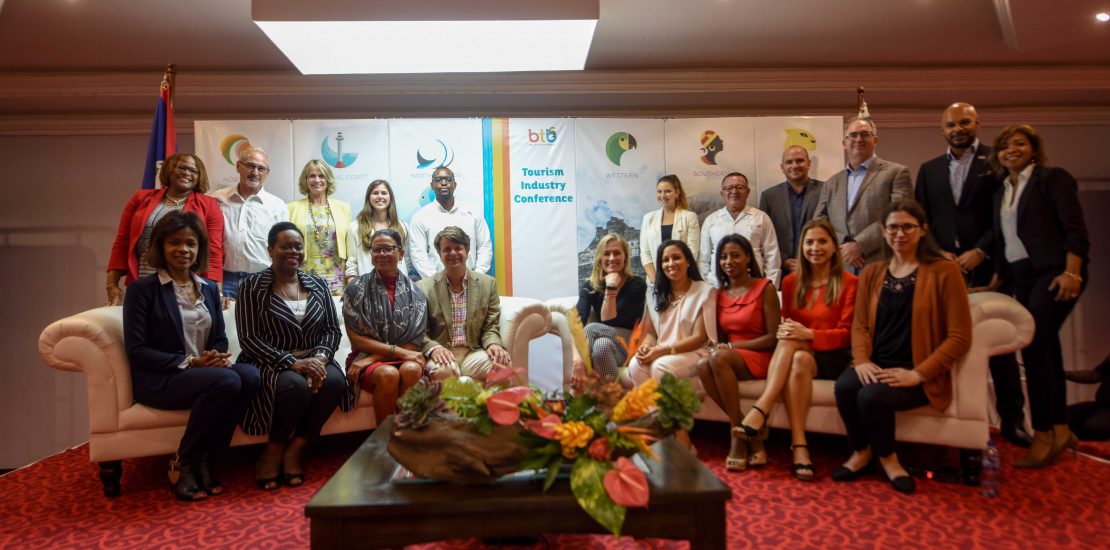 BTB Tourism Conference focus on Wellness and Rejuvenation
Belize City, Monday, October 22nd, 2018:  Over 180 tourism stakeholders throughout Belize met at the Ramada Belize City Princess Hotel last Friday to discuss key issues impacting the tourism industry as part of the annual BTB's annual Tourism Industry Conference.  The conference evolves from the BTB's strategic plan on equipping stakeholders with pertinent and relevant information for the industry's enhancement.
The one-day conference was held under the theme: Rising Tourism Trends and the Impact on our Belize Market. The morning session focused on Revitalizing Tourism through Wellness and Rejuvenation while the afternoon session focused on Birding Tourism and the Millennial Traveller and Travel Trends.
The conference included dynamic speakers from the United Kingdom, the U.S.A, the
Caribbean, Mexico and Europe. These included Carol Hay, who in her keynote presentation spoke about Travel Trends Changing the Dynamics of the Tourism Industry; Andrea Hutchinson, who made a presentation on Travel Trends in Health and Wellness Tourism; Korra Pietersz-Juliana, who spoke on Developing Wellness Tourism; Yasmina Cherquaoui, who elaborated on the topic: Tapping into the benefits of Changing Tourism Trends.
In the afternoon Bill Thompson, spoke on the topic Why Bird Tourism? and Sarah Clark made a presentation on Marketing Belize as a Birding Destination; Tara Cappel, spoke on Millennial Travel Trends while Kristy Morris made a presentation on the topic, Marketing to the Millennial Traveller. 
In addition to the speakers, there were testimonials by representatives of two local tourism resorts on their experiences on targeting wellness travel and birding tourism.  These included Stewart Krohn from Naїa Resort and Spa and Roni Martinez, a local birding expert and guide. 
The conference commenced with an informative video entitled: Where did the Year Go?, which highlighted the industry's major accomplishments during 2017 and concluded with a lively discussion entitled: Future Outlook for Belize as a Destination. This session included presentations from ICF Olson, BTB's Marketing Agency for USA & Canada, the Brighter Group, BTB's Marketing Agency for UK & Europe, GlobActive, BTB's Marketing agency for the Netherlands and a short presentation by AeroMexico on its CO-OP marketing plans with Belize.
Hon. Manuel Heredia Jr., Minister of Tourism & Civil Aviation was present during the conference among many other invited guests.
The BTB's annual Tourism Industry Conference theme proved effective as it aligned with 2018, which has been declared as the International Year of Wellness and Rejuvenation by the Caribbean Tourism Organization. It was also celebrated within the context of Belize's National Sustainable Tourism Management Plan (NSTMP) 2030, which envisions that 'the tourism industry growth will most efficiently and effectively harness the cultural, environmental and socio-economic benefits that tourism has the potential to provide.'
At the end of the conference, stakeholders and participants gained a better appreciation of the benefits of the aforementioned themes/concepts and their potential to contribute to a memorable visitor experience and a greater increase in visitor arrivals to Belize, a Curious Place.