January 20, 2020
Posted by:

Perry Bodden

Category:

Community, News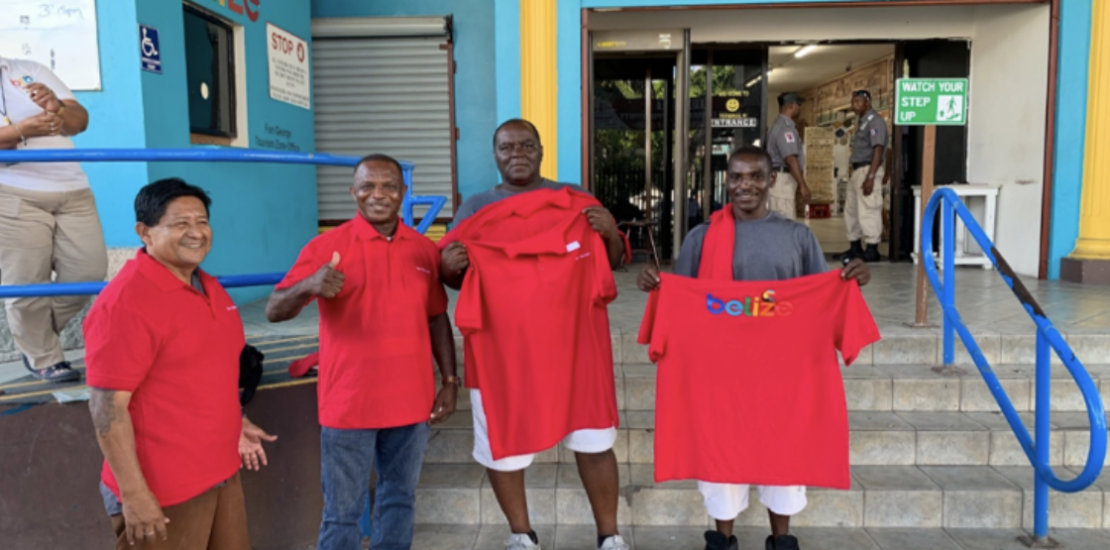 BELIZE TOURISM BOARD ASSISTS STAKEHOLDERS WITH BRANDING AT FORT GEORGE TOURISM ZONE
Belize City, Friday, January 17th, 2020: Cruise ship visitors desirous of undertaking a city tour or enjoying the myriad attractions of Belize will now be able to easily identify personnel offering the respective  services within the Fort George Tourism Zone (FGTZ).
This week the Belize Tourism Board (BTB) issued brand new color-coded uniform shirts to over a hundred tourism-related service providers. Categories included:
Tour Operators – red shirts
Tour Guides – orange shirts
Vendors – yellow shirts and
Hair braiders – green shirts.
A total of 60 tour guides, 18 tour operators, 27 vendors and 9 hair braiders each received two sets of uniform shirts. This initiative by the BTB is aimed at improving the image and professionalism of front-line personnel within the FGTZ.
The BTB has expressed its strong commitment to working with our stakeholders at FGTZ to continue raising our service standards to cruise tourists to ensure a safe, enjoyable and memorable stay in Belize.