October 28, 2020
Posted by:

Perry Bodden

Category:

Community, News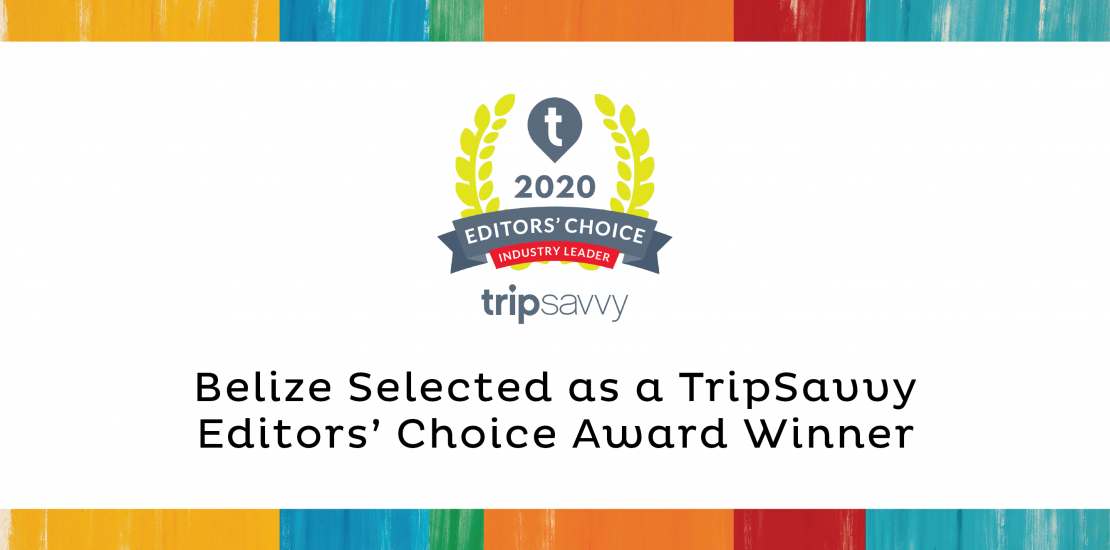 Belize Selected as a TripSavvy Editors' Choice Award Winner
Belize City, Belize (Wednesday, October 28, 2020) – The Belize Tourism Board (BTB) is pleased to share some exciting and timely news. Belize has won the 2020 TripSavvy Editors' Choice Award for Industry Leaders. TripSavvy is one of the world's top-10 travel information sites, reaching 2 million+ travellers.
Annually, over 50 editors and writers worldwide comb through a year's worth of ratings, reviews, and data to identify the best-of-the-best in travel around the world. However with the arrival of Covid-19, judging based on three months of business as usual for 2020 did not allow for the usual methodology to be followed. They thus focused on businesses and industries that overwhelmingly met the moment: meaningful solutions with the end goals of staying afloat, protecting their people, and making a difference during a year that's been challenging for so many reasons.
Based on Belize's robust measures and protocols in response to Covid-19 and the resulting editorial coverage (click here) Belize proved worthy and ultimately captured the nod of the judges. This coveted industry leader award would have not been possible without your support and commitment to Gold; we applaud you and invite you to share the news with your audiences.