September 5, 2018
Posted by:

Gisselle Hernandez

Category:

Community, News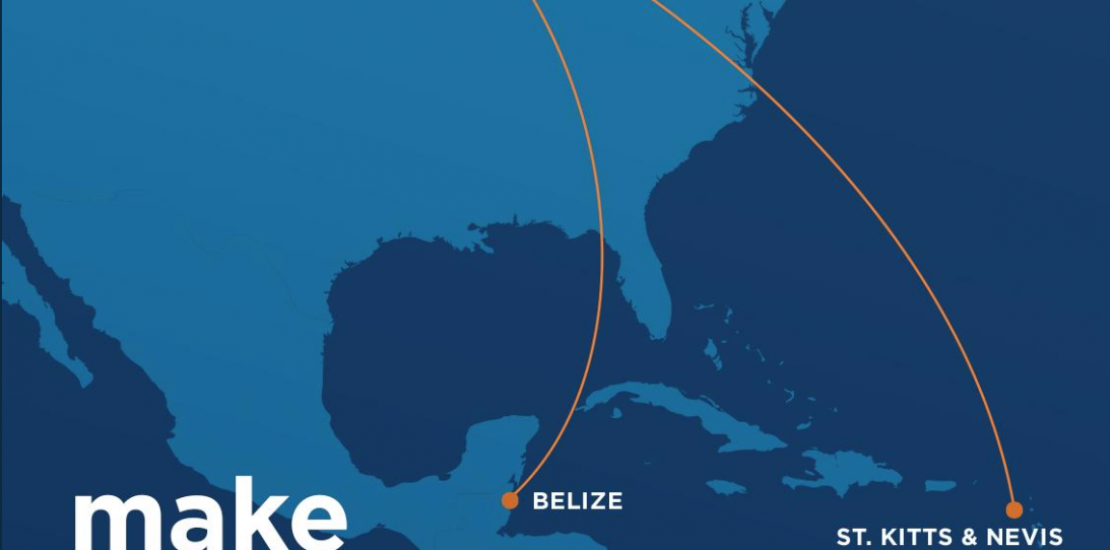 Belize Celebrates First-Ever Nonstop Flights from Minneapolis/St. Paul via Sun Country Airlines
New route from MSP Airport marks the 10th U.S. city to offer nonstop service to the country of Belize
BELIZE CITY, Belize, Sept. 5, 2018 — The Belize Tourism Board is celebrating a new partnership with Sun Country Airlines, which today announced the first-ever seasonal nonstop service from Minneapolis/St. Paul to Belize, marking the 10th U.S. city to offer nonstop service to the Central American nation.
Sun Country will operate roundtrip flights once weekly on Saturdays between Minneapolis/St. Paul (MSP) and Philip S. W. Goldson International Airport in Belize City (BZE). Service will be offered from December 22, 2018 to April 20, 2019. Check suncountry.com for full flight schedule, including departure and arrival times.
"Sun Country's new nonstop flight from Minneapolis to Belize City marks our farthest reach into the Upper Midwest — an area of the U.S. that can really benefit from easy access to a tropical Belizean vacation when winter comes," said Karen Bevans, Director of Tourism for Belize. "We appreciate Sun Country for further supporting our thriving tourism industry and providing more curious travelers with seamless opportunities to escape to Belize."
Mrs. Bevans added that "the Belize Tourism Board is committed to enhancing and expanding tourism programs that contribute to the momentum of the Belizean tourism industry. Working with travel partners like Sun Country enables us to serve as good stewards for the destination while maintaining Belize's high-quality standards for accommodations."
"At Sun Country, we pride ourselves on delivering fantastic value to our guests, connecting them to their favorite people, places and memories," said Ben Brookman, the Vice President of Network and Pricing for Sun Country Airlines. "Belize used to be considered a best-kept secret among travelers. Now that the secret's out, we're excited to help curious travelers experience it for themselves."
Minneapolis/St. Paul joins an ever-expanding list of U.S. and Canadian markets offering nonstop flight service to Belize. The list currently includes Los Angeles, Chicago, Miami, Denver, Newark, Charlotte, Atlanta, Dallas/Ft. Worth, Houston, Calgary and Toronto.
Tickets are now on sale at suncountry.com. For more information on traveling to Belize, visit travebelize.org and join the community on Facebook, Twitter and Instagram.
About the Belize Tourism Board
The Belize Tourism Board (BTB) is a statutory body within the Belize Ministry of Tourism and Civil Aviation, and it is governed by a Board of Directors appointed by the Minister of Tourism and Civil Aviation. The BTB works in conjunction with members of the private sector — including the Belize Hotel Association, Belize Tourism Industry Association and Belize National Tour Operators Association — and is dedicated to building tourism in the most economically and environmentally sustainable manner. As a part of its responsibilities, the BTB promotes Belize as a premier tourism destination to both in-country and international consumers. Among its outreach to the international travel market, the BTB markets the country's unique attractions to travelers, members of the travel trade industry and media outlets in key markets.
The BTB is also dedicated to developing and implementing tourism programs that will help strengthen and grow the Belizean tourism industry; promote good destination stewardship; and instill high-quality standards for accommodations and travel experiences. For more information on the BTB and its services, visit www.travelbelize.org.