October 26, 2018
Posted by:

Perry Bodden

Category:

Community, News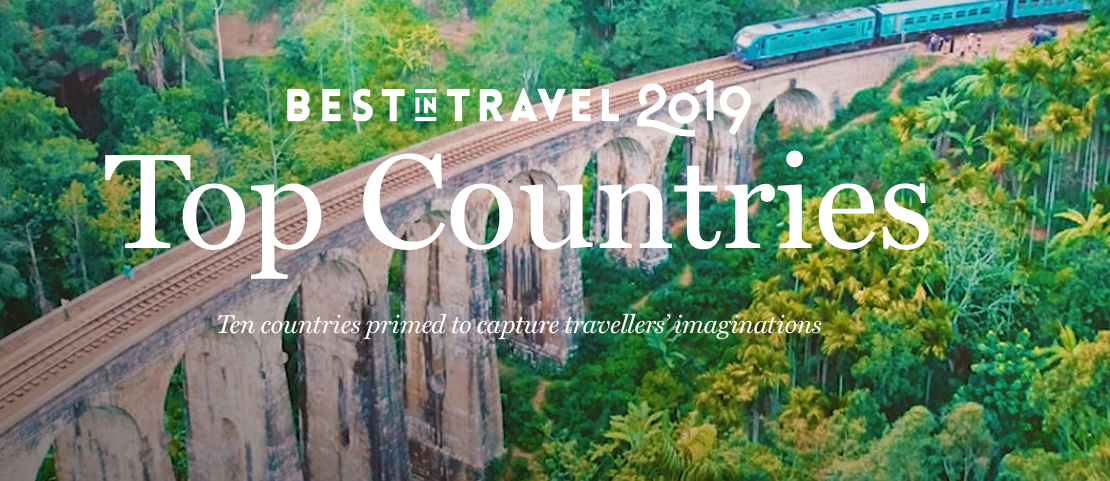 Belize among Lonely Planet's top ten "Best in Travel for 2019" 
Belize City, Wednesday, October 24th, 2018:  The Belize Tourism Board welcomes Lonely Planet's recent announcement of Belize being included in its top ten world countries list as "Best in Travel for 2019". 
Lonely Planet is a leading travel media company and the world's number one travel guidebook brand, providing both inspiring and trustworthy information for every kind of traveller since 1973.
In reference to Belize, Lonely Planet wrote: "Its Caribbean coast is fringed by the world's second-largest barrier reef; its interior is riddled with some of the most extensive and accessible cave systems in Central America; and its people are an exotic mix of Maya, Mestizo, Garifuna, Creole, Mennonite and expats. Yet many travellers struggle to place Belize on the map. However, the tide is turning. The government is moving to fully protect its unique marine environment, new eco-resorts are taking advantage of the country's stunning cayes and jungle hideaways, and travellers are discovering a slice of Central America that's relatively untouristed, safe and tantalisingly easy to reach. Get here before the inevitable crowds do."
"Despite its small size, Belize is a mesmerizing combination of cultures and landscapes – a place that fully embraces its Central American and Caribbean roots, celebrates its diversity and takes great pride in its spectacular natural beauty," Lonely Planet said. Adding" "This attitude has led to the unique and whole-hearted support of local culture and entrepreneurship. Visitors will have a tough time finding chain restaurants and hotel conglomerates; Belize's tourism instead relies on sharing what's homegrown."
Other activities recommended by Lonely Planet in Belize include exploring the Cayes, visits to Xunantunich, Caracol, the Belize Zoo, Shipstern Conservation, Crooked Tree Wildlife Sanctuary, St Herman's Blue Hole National Park in addition to numerous local restaurants and other points of attractions. 
"We have been working arduously, along with our valued industry stakeholders and marketing agencies, in marketing and promoting Belize as a Curious Destination. Belize continues to register double digit figures in its tourism arrivals. Therefore, we are extremely pleased on Lonely Planet's announcement because this gives us greater energy and inspiration to work even harder to promote Belize," said Karen Bevans, BTB's Director of Tourism.
For further information on Lonely Planet's announcement on Belize being included as "Best in Travel for 2019" please click the following link:
https://www.lonelyplanet.com/best-in-travel/countries