November 20, 2018
Posted by:

Perry Bodden

Category:

Community, News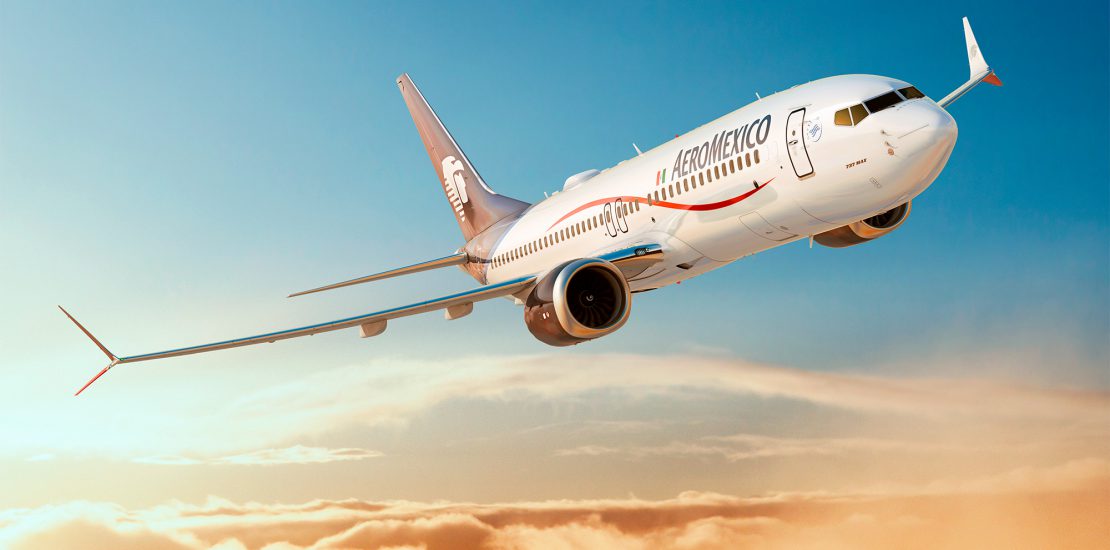 AEROMEXICO BEGINS DIRECT FLIGHT FROM MEXICO CITY TO BELIZE
Belize City, Tuesday, 20th November 2018:  Aeromexico, Mexico's global airline, is now the first international air carrier to offer a direct non-stop flight service from Mexico City to Belize. The Belize Tourism Board (BTB) and senior officials from the airline held a brief ceremony on Saturday, November 17th to mark the inaugural flight to Belize, which will be available on Saturday and Sundays until April 28th, 2019.
After more than 11 years serving the region, Aeromexico has now become the only airline in Mexico to have a presence in all Central American countries including Honduras, Costa Rica, Guatemala, El Salvador, Nicaragua, Panama, and Belize. This is also the first time that there has ever been an air connection between Belize and Mexico.
The new route is operated with Embraer 190 airplanes with 99 passenger seats, including 11 in Premier Class, Aeromexico's Business Class cabin. 
During the ceremony, Mr. Loren Aandahl, S.V.P. Corporate Strategy at Aeromexico, said: "At Aeromexico, we are pleased to offer a more complete product, as well as greater connectivity options for our customers. Belize has now become our ninth destination in the Central American region and the 46th destination in our international route network that will help increase tourism in this wonderful country by connecting customers via Mexico City to this amazing country."
Hon. Manuel Heredia, Minister of Tourism & Civil Aviation, who was the keynote speaker during the flights' inaugural ceremony, said: "This new Aeromexico to Belize flight will afford Mexicans a great opportunity to conveniently access Belize, one of the fastest growing tropical vacation destinations in the world. It is no coincidence that Belize is quickly becoming a popular destination for Mexican travellers," said Hon. Manuel Heredia, Minister of Tourism & Civil Aviation.  He Added: "Today's inaugural flight is the result of warm and exceptionally strong relations between our two countries and will open greater opportunities for Mexicans and Belizeans alike."
For Ambassador of Mexico to Belize, His Excellency Carlos Quesnel, the new flight represents a watershed in the relationship (Belize and Mexico) and fulfills an old desire to have a direct route between the main cities of both nations, which opens new possibilities to increase tourist flows and strengthens even more the friendship ties.
Belize is quickly becoming a popular destination for Mexican travellers.  Available statistics reveal that there were 9,060 visitors from Mexico in 2017 representing an increase of 51.5% over 5,982 in 2016 and these figures are expected to soar even higher with the new direct service.
Furthermore, the new flight will provide an alternative route for travellers from the UK, France, the Netherlands and many other parts of Europe wishing to access Belize, and the wider Central American region, strengthening Mexico D.F. as a key regional hub.  
The BTB views the inaugural flight as a resounding reassertion that Belize continues to be a growing and viable Curious Place and popular vacation destination in Central America and the Caribbean. Likewise, it is emblematic of the effective and remarkably successful efforts of our local tourism and aviation industries that continue to build Belize's airlift into the envy of our regional competitors. 
For further details on the new route please visit www.aeromexico.com