14th National Tourism Award Winners
October 25, 2016
Posted by:

Perry Bodden

Category:

International, News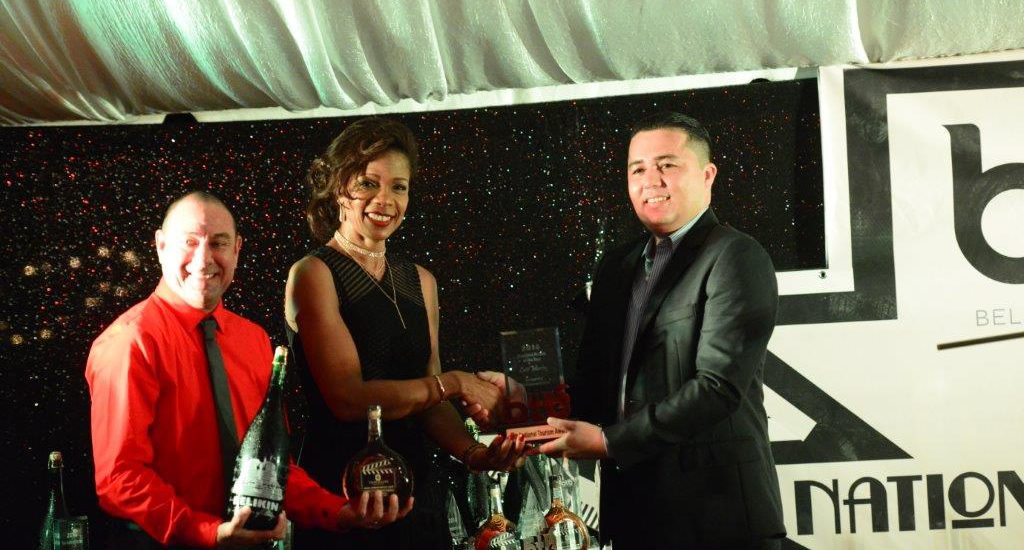 14th National Tourism Award Winners
Belize City, Belize – October 25th, 2016 – The Belize Tourism Board held its 14th National Tourism Awards on Saturday, October 22nd, 2016 in Belize City, Belize.
The event had a grand turn out with guest converging from all corners of the country for this gala event. Distinguished guests included the Ambassador of Taiwan, H.E. Benjamin Ho, and Minister of Tourism & Civil Aviation Honorable Manuel Heredia Jr. among others.
The 14th National Tourism Awards was an elegant celebration of the accomplishments made throughout the year by tourism partners and friends. The Belize Tourism Board (BTB) is honoured to host such a significant event which gives reconnection to a few of Belize's tourism stars. These nominees, through dedication to the industry, have contributed to the quality services offered throughout Belize.
The theme of the night was "Hollywood Glamour", a setting that was most fitting for the tourism stars of Belize. Held at the Rainbow Heights in Belize City, this grand event saw the attendance of tourism partners and friends from all regions of Belize. Guests were treated to the exquisite creations by the renowned Chef Sean Kuylen, who as always, added his signature style to make the event an even more enjoyable one.
This year, the total list of categories was 8 with a total of 42 nominations. The winners are as follows:
National Tourism Award WINNERS:
"Frontline Person of the Year" – Mr. Luis Yamil Marin of Tropic Air
"Tour Guide of the Year" – Mr. Justo Navez of Caves Branch
"Tour Operator of the Year" – Splash Dive Center Ltd.
"Hospitality Award of the Year" – Splash Destination Management Company
"Hotel of the Year" – San Ignacio Resort Hotel
"Small Accommodation of the Year" – Vanilla Hills Lodge
"Restaurant of the Year" – Running W. Steakhouse and Restaurant
"Major Festival of the Year" – Battle of the Drums
Special recognition awards were also presented to individuals that have been influential in the tourism industry and have set the bar through dedication and hard work
"Lifetime Achievement" – Steve Maestre of The Great House
"Minister's Award" – Mr. Vitalino Reyes of Cavetubing.bz
View Videos of WINNERS 
here
.
The BTB would like to congratulate all the winners of the 14th National Tourism Awards and additionally congratulate all nominees for the excellent work throughout the year!