Stay Calm & Adventure On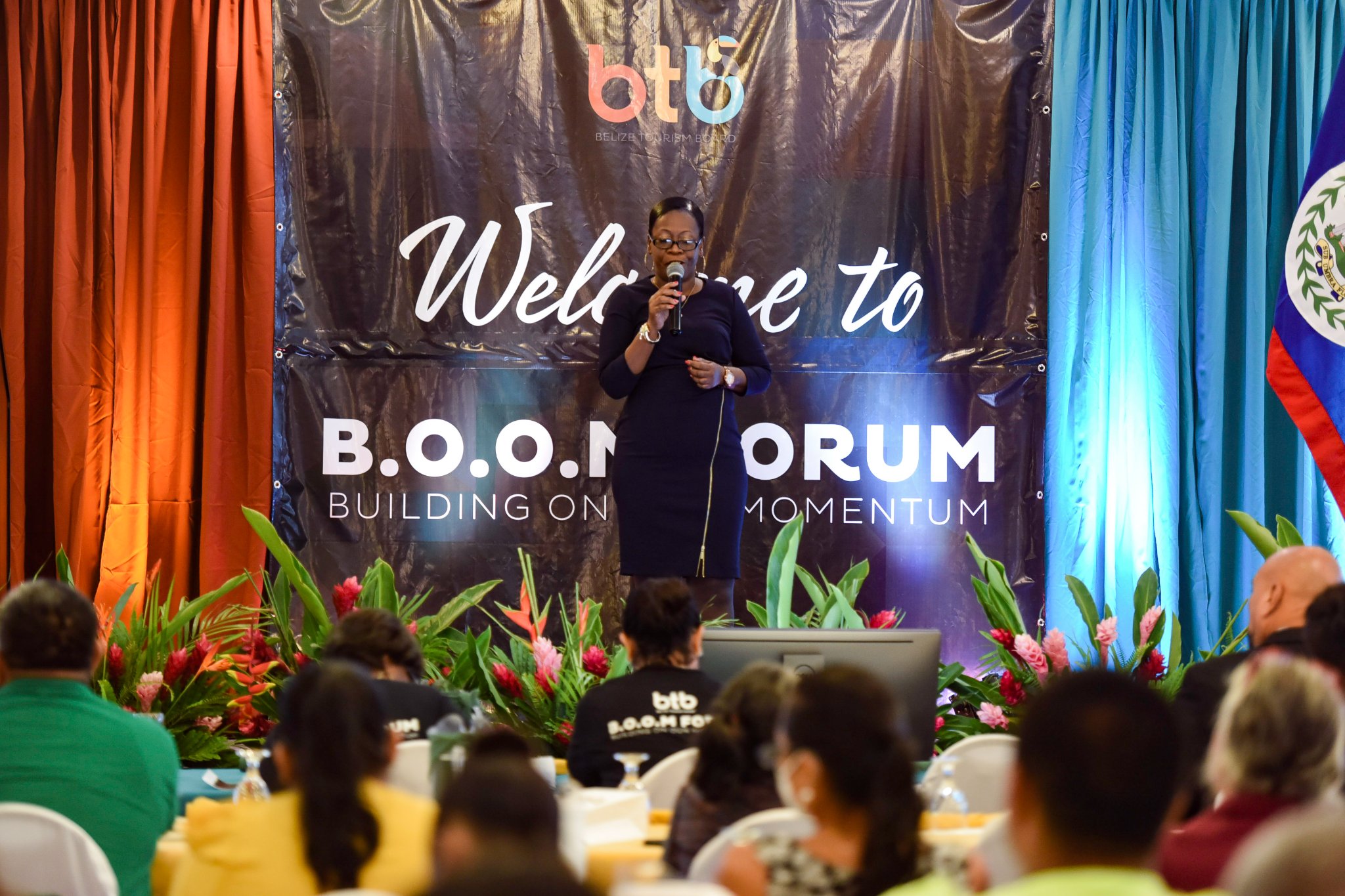 B
elize's tourism product is an adventure's paradise. We are a low-impact, high-quality destination with notable eco-friendly and sustainable development ethos. But what does that mean? Where are the adventures and what are the adventures? The adventures are everywhere, and they are for everyone. There are adventures on land and sea, reef and rainforest, lagoons and rivers, beaches and bays, above the forest canopy or below in a cave, on a narrow sidewalk or on a thin nature trail, in villages and in towns, coffee shops or cacao farms, at a rustic or luxury resort, at an archeological site or just a sight to be seen – the list can go on. Additionally, kids, pre-teens, young adults, retirees, singles or couples, honeymooners, families, wellness travellers, celebrities, backpackers, and high-level adventure seekers can all find adventure here. Importantly, Belizeans can also explore Belize and they have been.  The Belizean Traveller Campaign, initiated by the Belize Tourism Board (BTB), encourages travel at home and the opportunity for Belizeans to tap into their adventurous side.  Many Belizeans, like so many of the foreigners who come here, are diving, snorkeling, swimming, paddling, sailing, cruising, zip-lining, hiking, climbing, driving, walking, sitting, kayaking, and even, rappelling into new exploits. In Belize, the only thing an adventure really requires is movement. There is something to explore no matter where you are in the country.  Adventurers always keep it moving and so must adventure promoters.  Belize is an adventurer's paradise and the BTB's B.O.O.M. Forum is where industry stakeholders from across the country will congregate to discuss the plans moving forward.
Adventure tours and packages in Belize are as varied as our landscape.  There are tours and expeditions from top to bottom and side to side- from where the mountains meet the forest, the forest joins the savannah, the savannah connects to a beach, from where that beach leads to the sea, the sea stretches to coral cayes, and from the coral cayes that drift into the barrier reef. Hoteliers and tour operators come from different vantage points in the country, but they are all selling the same product. The Belize tourism product affords business owners and investors an abundance of possibilities to create new adventure offerings.  The question is how do we continue to draw appeal to the entire country and "out adventure" our competitors? The BTB has invited industry stakeholders to its Building on our Momentum (B.O.O.M.) Forumbeing held on the 21st of April at the Best Western Plus Belize Biltmore Plaza.  At this year's Forum, there will be presentations on topics such as sustainability, ecotourism, and marketing strategies. Representatives from BTB's partner agencies, The Zimmerman Agency, Development Counselors International, and Finn Partners, will explore these areas with participants under the theme, "A Dip into the Future".  Tour businesses, hotels, resorts, restaurants, bars, spas, giftshops etc. combine to offer visitors adventures in paradise.
As Paulo Coelho once put it "if you think adventure is dangerous, try routine. It is lethal." That is unless the routine is about discussing adventure. BTB's B.O.O.M. Forum will focus on how we continue to promote Belize strategically, sustainably, and creatively. The "-ism" this week is eco-activism because having an outdoor adventure can be one way to aid the environment. Outdoor activities build awareness and appreciation for nature. Belize is an adventure's paradise because we promote "adventuring" responsibly and sustainably.
See you next week.
The Belize Tourism Board