Race & Identity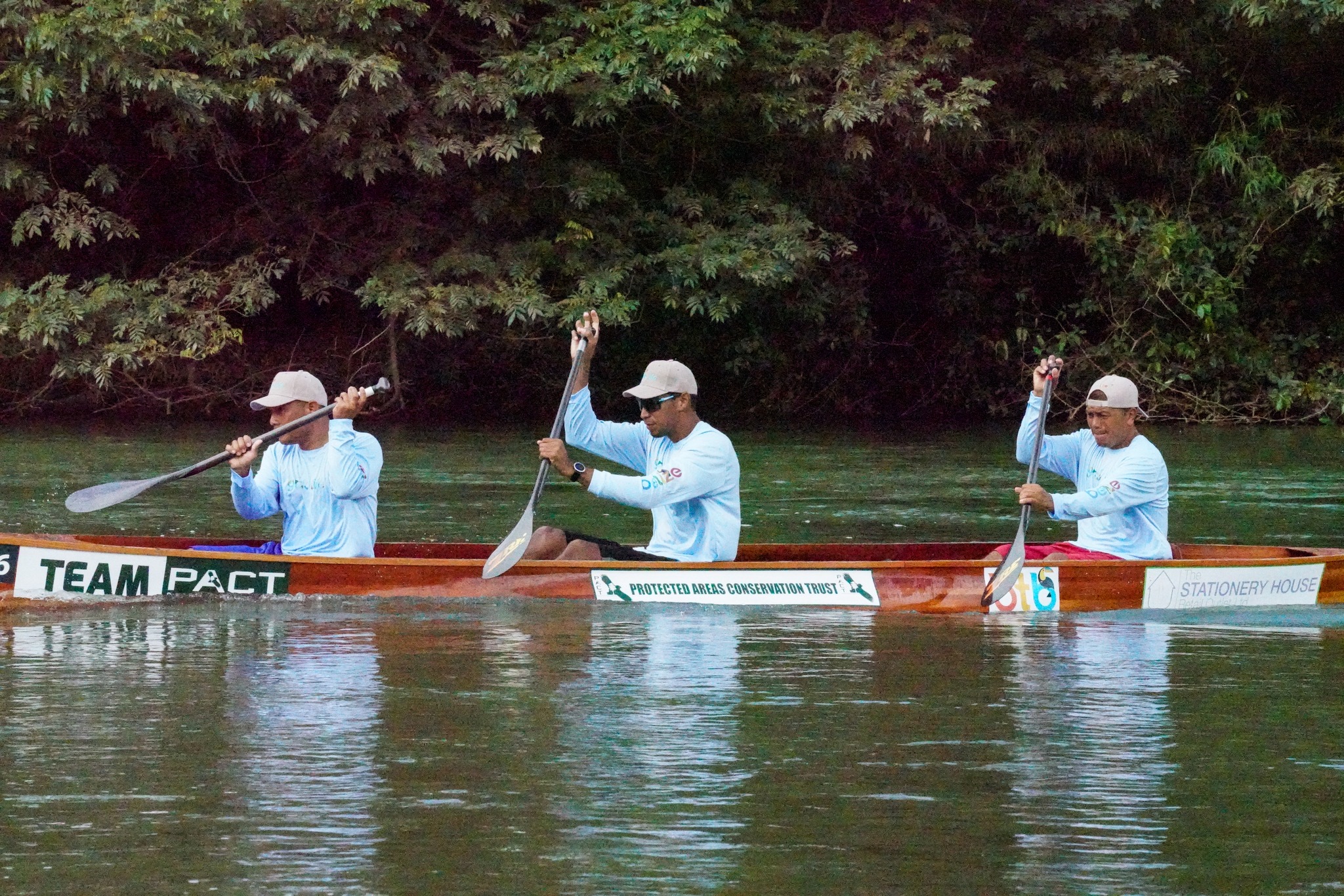 I
t is officially March 2023; therefore, it is officially La Ruta Maya season.  The annual Belikin La Ruta Maya Belize River Challenge is in its 26th year. The four-day canoe race starts from under the Hawkesworth Bridge on the 3rd and ends at the Belize City Center on the 6th.  Preceding the big race was last week's Boom to Belize City Canoe Race. Team PACT took the win home for that one. A foreshadowing of things to come this weekend? We will all have to wait and see.  Competitors and spectators from across the country, region, and world have come to know of and appreciate this race.  The La Ruta Maya has become indelibly Belizean. It captures our history, the physical strength of our people, and the preservation of our incredible natural environment.  The Belize Tourism Board (BTB) is a proud partner of the La Ruta Maya. The BTB also recognizes the important role that this race and other annual races have come to play in our Belizean experiences and in our Belize tourism product.
Some of our annual races are more like annual cultural pilgrimages. We have come to depend on them for much more than just their entertainment value. They are our memories, identity, and since Covid-19, they have also been a symbol of our collective continuity. The Krem New Year's Cycling Classic has been with us since 1991. The Holy Saturday Cross Country Cycling Classic has peddled on for more than 90 years now.  It is important to note that the La Ruta Maya runs in conjunction with Baron Bliss Day celebrations and this year the annual Baron Bliss Harbour Regatta will see its 94th year. The Placencia End of World Marathon is 11 years strong but it has already seen hundreds of local and international participations. Who could forget the yearly Castleton Horse Race held in Burrell Boom on Easter Monday? Each race has a back story and an exposition that exposes some small but immensely fascinating part of Belizean ideas, ideals, or idiosyncrasies. There are plenty of other local races and regattas worth mentioning that provide their communities and the broader Belizean populace with opportunity to repeat a sort of cultural journey as they participate or spectate at each race. The BTB understands the value these events play in our Belizean identity and our Belize tourism product. Our annual races are subtle annual reminders of who we are, where we have come from, and how we want to continue to be.
The BTB sponsors Team PACT; however, the organization sponsors the La Ruta Maya in a variety of ways. The event is included in our monthly newsletter that is used as a promotional tool for our international source markets. Being on the grounds throughout the four-day event, the BTB helps to give visitors a taste of local traditions.  Additionally, the Marketing team will keep an updated perspective of the race on Facebook for the benefit of everyone watching.  As a member of the La Ruta Maya Committee, the BTB also provides a monetary contribution. For no other reason than for the qualities of speed, strength, and agility that it takes to both compete in and watch the La Ruta Maya, this week's 'ism" is athleticism.  March is here and so is the Belikin La Ruta Maya Belize River Challenge.
See you next week.
The Belize Tourism Board