Playing it by Air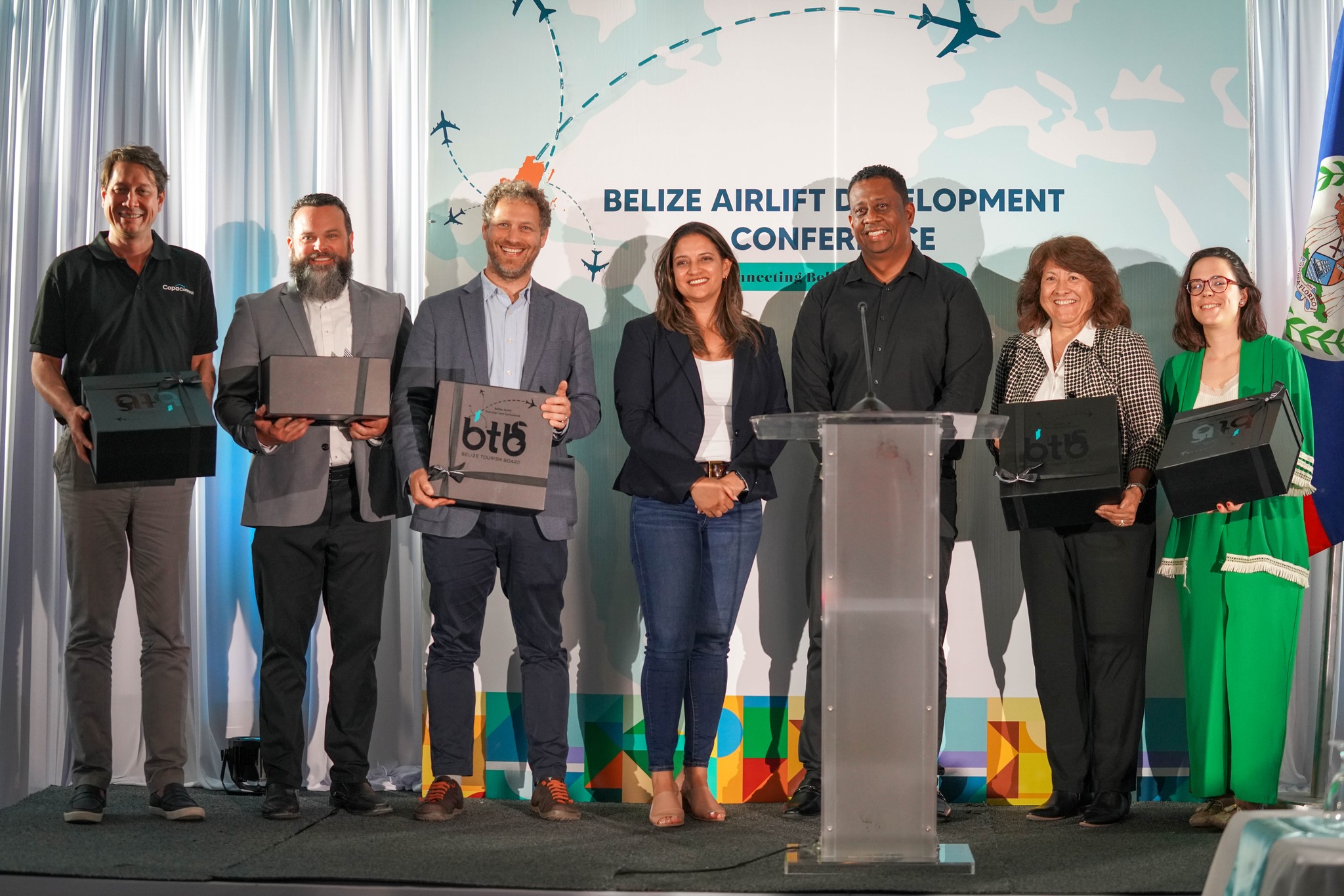 N
inety Percent (90%) of the people who visit Belize arrive by air-travel and disembark at the Philip Goldson International Airport (PGIA). Perhaps this is not surprising considering that flying is a lot faster and more convenient than traveling by boat or vehicle. Commercial air-travel has been around for approximately 100 years now. We all know of Charles Lindbergh's aviation exploits and what it did for the aviation industry. In 1927, Mr. Lindbergh landed his Ryan monoplane, Spirit of St. Louis, right here in Belize on an old Polo field at the Barracks. In 2023, different planes land at the PGIA every day bringing passengers from across the world. Air travel connects us to the rest of the world and those connections are the "lifeblood" of our tourism industry. It might surprise many people to know that getting airlines to fly to Belize is not as simple as saying that we are open for business.  Building our airline capacity is like a delicate courtship where we must generate appeal for airlines to be interested, we have to create mutually beneficial plans for the future, and if we do not maintain certain standards we might lose those relationships.  At the first ever Belize Airlift Development Conference, hosted by the Belize Tourism Board (BTB), industry stakeholders and private sector members learned how airlift relationships are created, how they grow, and how they can be lost. The Conference was initiated as an effort to share information about the latest industry updates and efforts to connect Belize to the world.
Airline capacity plus airline frequency are two keys components for unlocking our tourism potential. We have an exceptional tourism product, but we need more flying routes, more seats, and more airlines that will connect us to different parts of the world. Since the 2020's proverbial travel kill, we have rebuilt our airline capacity bigger and better. Today, we have 11 carriers coming from 7 countries and 21 different cities. Representatives from Alaska Airlines, VivaAerobus, WestJet, Copa Airlines, and Campbell Hill spoke at the Airlift Development Conference. The speakers shared their history, their offerings, their new routes, and how they see their airlift relationship with Belize.  Various factors that are currently impacting airlines, the price of tickets, and tourist markets were also discussed. Overall, Belize's airline capacity has recovered well with all of our flagship carriers back at the PGIA and performing well. Locally, Maya Island Air and Tropic Air have also done their part by adding more routes to their schedules – this adds to the industry's continued development. This combined effort has allowed Belize's tourism to recover faster than many of our regional competitors.  As the Minister of Tourism and Diaspora Relations, Hon. Anthony Mahler, said in his opening remarks, "having to rebuild could actually be a blessing in disguise".  Over 24 months and 150 meetings with 38 different airlines, the Minister and his team have helped Belize's tourism to land squarely on its feet post-pandemic.
For the long distances that people travel to see the Jewel and for the airlines that connect us to them, we reflect on the "navigationism" in our tourism.  The relationship and connection between travelers, airlines, and destinations require navigating information, airspace, and global issues impacting the industry. The Belize Airlift Development Conference helped to shed some light on why our airlift capacity is the bloodline of our tourism industry. With the announcements for renovations that will modernize the PGIA, it appears that Belize is getting bigger wings. The BTB and its partners continue to do the work that ensures that our tourism is fueled and ready for takeoff no matter the weather- all puns intended.
See you next week.
The Belize Tourism Board