Moments- Move- Momentum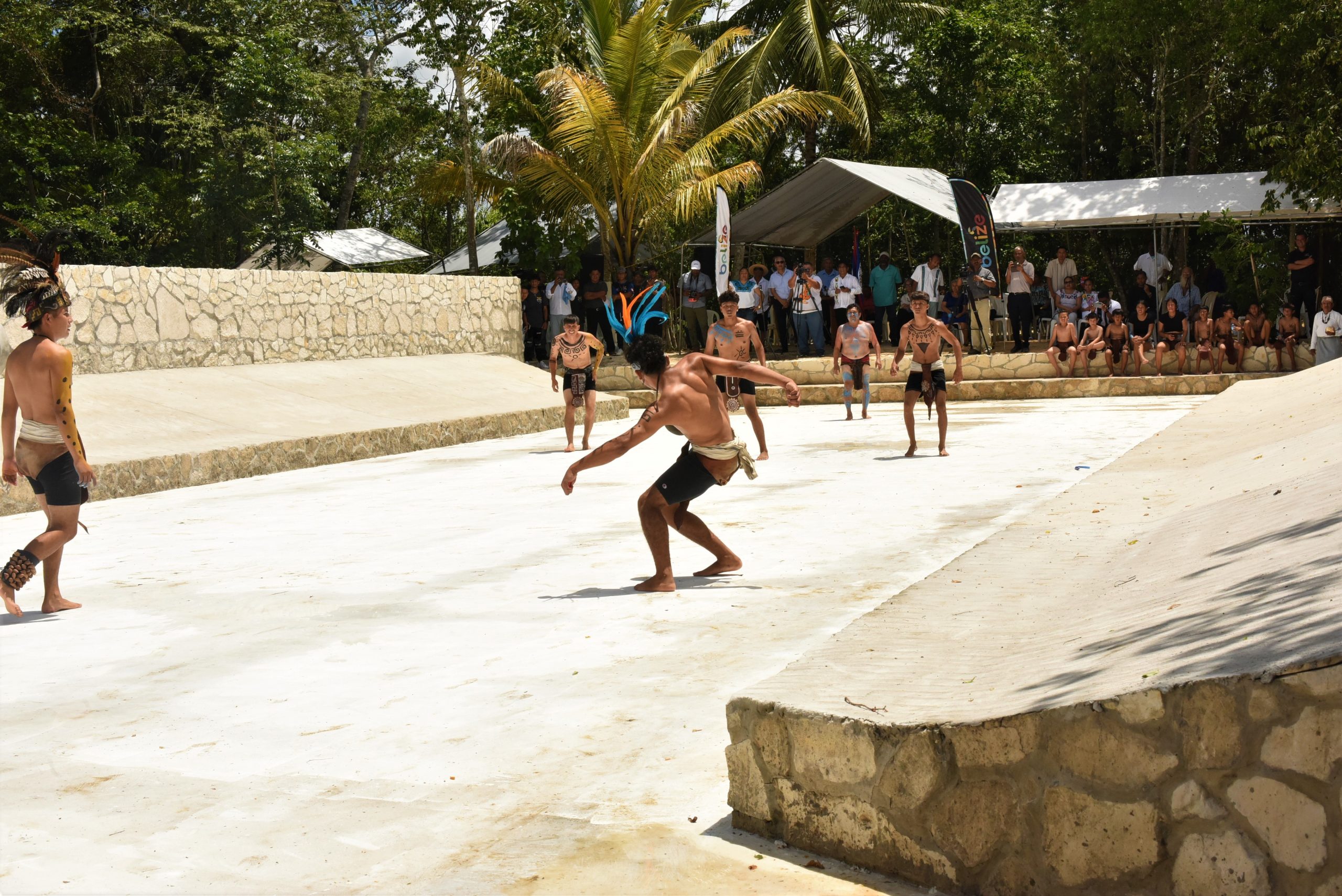 M
omentum affects outcome. It is the product of mass and velocity that can be increased by using heavier equipment or faster movements.  It is a term that is generally applied to sports but momentum can be felt in almost any situation. Psychologically, momentum can boost confidence, performance, and motivation.   Even if we do not play sports we understand momentum because we can feel it. There is a shift, be it subtle or obvious, that creates a moment unlike any other. There is a sense of fearlessness, a feeling of being unstoppable, and the perception that things will continue to get better.  Momentum builds, it increases, and at its best, it delivers beauty, bravery, and brilliance. The tourism industry is experiencing its own momentum. The beauty of our country, the bravery of our industry stakeholders to reinvest post-pandemic, and the brilliance within the vision that guided us to recovery are continuing. The Ministry of Tourism and Diaspora Relations and the Belize Tourism Board (BTB) thrusted their full weight behind ensuring that when tourism recovered, all of its players and teams get a chance to feel its success.  As we drift into the second half of 2023, the momentum is growing.
Over the last week, the momentum builds for two major movements and events.  In the Orange Walk District, off the Yo Creek- San Lazaro Road, is the Ts'unu'un Pok -ta- Pok ball court. Pok-ta-Pok is an Ancestral Maya sport that requires coordination, speed, and stamina. With none of the usual protective sport gear that we are used to seeing, players score points by stopping a rubber ball with their hips. The game requires coordination, anticipation, and strength. The ceremony is a ritual of blessings that seems to offer participants strength as well as spiritualism. Belize is the three time regional Pok-ta-Pok champions and is set to host the semi-final and championship games for the first time in December. The ball court will not only offer the defending champs a place to practice but it will also serve as a designated location where local and foreign tourists can continue to experience demonstrations of this ancient game. While Pok-ta-Pok athletes prepare for December, at a separate event more than 50 Belizean artists and DJs gathered in a momentous occasion to prepare for the end of July. Gathered in one room at the House of Culture in Belize City were some of the country's most beloved bands and solo artists. The roster also included aspiring performers that will be sure to win the hearts of Belizeans. They each signed their contracts with the BTB to perform at the Belize International Music and Food Festival- the moment felt like it is leading to somewhere new. How exactly can the moment be defined as new? Perhaps we will not know that until the end of the Festival on July 29th and 30th. What is certain is that there is momentum and it feels positive.
Director of Tourism, Mr. Evan Tillett, believes that "cultural tourism is a gateway". Sports and music are also portals for us to access the full scope of Belizean talents. This week we honor the incentivism in our tourism.  This – ism is for the incentive to continue moving Belizean culture forward. Our culture is a moving body of people, places, and positive energies. Our culture continues to gain strength and force by the series of events initiated by the BTB and other industry stakeholders that push all aspects of it forward for the world to see and experience. The momentum is building and positive outcomes are being seen and felt.
See you next week.
The Belize Tourism Board