Home Grown & Slow Cooked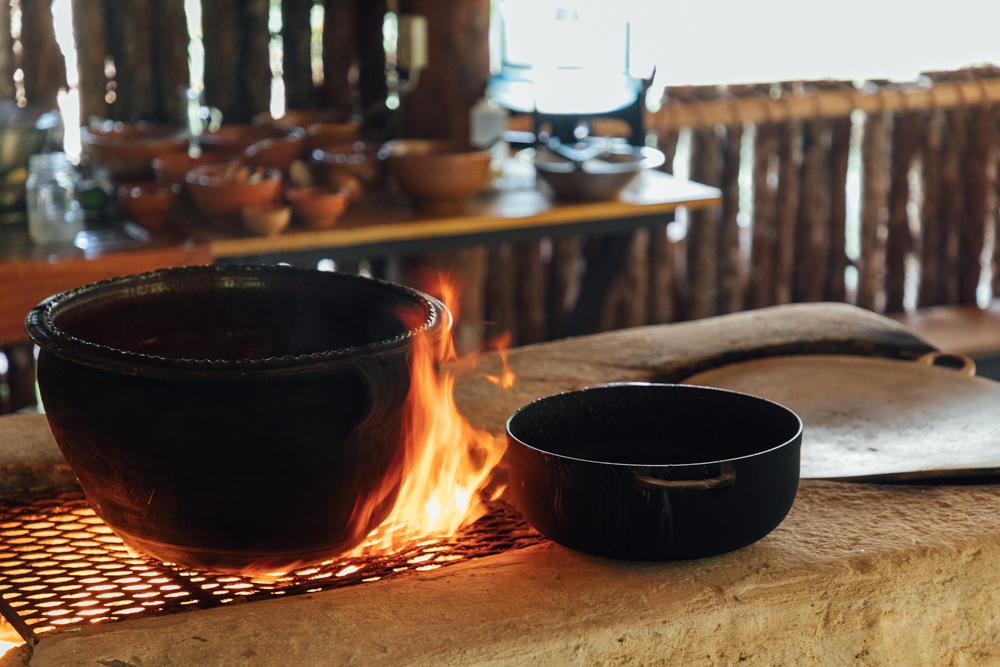 C
an food be prepared fast and still be good? Affordable and still delicious? Tasty and still healthy?  In Belizean restaurants, the ingredients used are either recently squeezed, chopped, or seasoned.  There is a strong priority on fresh-  not fast. We often watch as the meat is taken hot off of the grill at weekend BBQ stalls, we wait as lines get longer at the tacos stand while the vendor masterfully rolls them fresh for each customer, and when we place our order during the busy lunch hour, we get there ahead of time because the food is limited and it goes quick. Belize does not have one single fast-food franchise restaurant. Other Caribbean and Central American countries enjoy their McDonald's, KFC, Subway, or Burger King while we only get them if we travel abroad.  A lot of Belizeans make the trip across the border to Chetumal, often time to treat themselves to American fast food delights. For whatever reason, fast-food franchises have not made their way to the Jewel, but maybe that is just as well. Stew beans, journey cakes, hudut, sere, escabeche, tamales, and especially creole bread are best cooked slowly, over long kitchen conversations, hot jokes, and family that stirs the emotion as much as they stir the pot. The Belize Tourism Board (BTB) celebrates Belizean food and all the local chefs, cooks, and street vendors who heat up their pots every day to feed us. With some of the healthiest and freshest locally grown ingredients to stir the appetite, our food may not always get served fast, but it serves us best.
Agriculture and tourism go hand in hand with tourism the way peanut butter goes with jelly. Agriculture is one of the largest industries in Belize and accounts for approximately 22% of GDP. Food is a vital component of the tourism experience with sustainability, cultural dishes, and organically grown local produce being most important to travelers.  Fast food won its popularity in the USA in the 50s but these days the Organic food brand has gained tremendous traction. Organic, refers to food that is grown or farmed without the use of artificial chemicals, hormones, genetically modified organisms (GMOs), and synthetic chemicals such as pesticides and fertilizers. Organic also denotes a slower process and maybe a more expensive process. Not everything grown in Belize gets the "organic" stamp of approval; nevertheless, Belize produces about 60 % of its food and imports the rest. Our tourism product benefits from our local agriculture and agribusiness sector which not onlyhelps to protect Belize's overall food security, but adds to our unique culinary tourism offer. How we farm our food is important and the fact that we farm so much of it is even more important.
Food is fun and food is tourism. For the past few months, the BTB has hosted local artists and cooks at Pre-Festival Tours across each district. All roads are leading to July 29th & 30th in Belize City when the BTB will host the second annual Belize International Music and Food Festival. At the festival, there may not be fast food but there will be good food. We highlight the 'cultivatism' in our tourism.  Most of our food is grown, developed, treated, picked, plowed, processed, etc. by Belizeans on Belizean soil. Food that is prepared fast can still be good.  It can be cheap and still be delicious, and it can be tasty and still healthy thanks to our agricultural sector.  We do not have fast food, but we have good food.
See you next week.
The Belize Tourism Board