Cultural Nourishment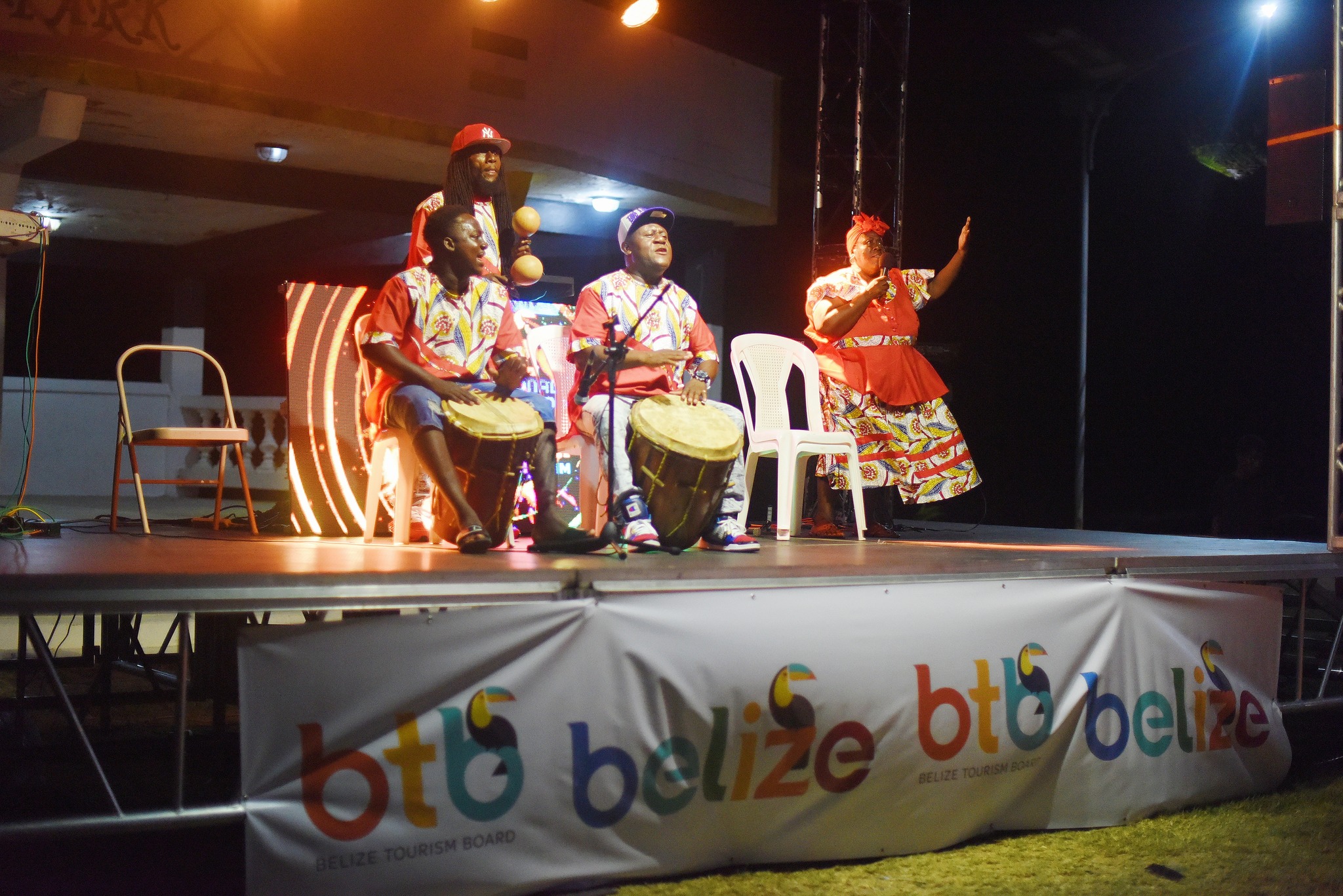 M
usic and food go well together. Whether the food tends to be more scintillating because of the rhythm of the music or that the music feels more exciting because of the flavors of the food, is debatable. What is straightforward is that wherever music and food are combined, it is always a good time. The Belize Tourism Board (BTB) has combined foreign and local music with foreign and locally inspired cuisine to create the ultimate Belizean concert event. The 2nd annual Belize International Music and Food Festival is set to take place on July 29th and 30th 2023- Save the date! The venue this year is the Marion Jones Sporting Complex in Belize City. Those who attended the concert last year at the Saca Chispas Field in San Pedro, will remember that Jamaican reggae artist, Koffee, headlined the event after her Grammy win in 2020. In total 10 international artists, two international DJs, and a host of Belizean musicians performed on La Isla Bonita. Musical genres such as Reggae, Dancehall, Afro Beats, Soca, Punta, and Latin beats filled the audience's hunger for performance while exciting foods satisfied culinary cravings.
Belizeans across the country will get the opportunity to prepare for this year's festival – BTB's countrywide, district to district, Pre-Fest Tour is in full effect. These events are meant to give Belizeans a taste and an earful of what they can expect this summer. The first stop was in culture capital, Dangriga Town. There were food vendors, DJs, and musicians who stirred the interest and wetted the appetites of those in attendance. Drums and Garifuna performances were a delight.  When the Pre-Fest Tour made its way to Corozal a week later, Gilharry 7 Band shifted the rhythm but never the focus. Sharing and feeling proud of Belizean music and food is the point of all of this. The tour continues in Orange Walk on April 15th and follows through with stops in Punta Gorda Town, San Ignacio/Santa Elena, Caye Caulker, and finally Belize City on June 17th. At each stop, musical performers get a chance to win a professional music studio recording session. The BTB launched the new Reef Music Studio in February; these Pre-Fest Tours will help to ensure that the studio will be used by the people it was meant for. Each Pre-Fest Tour, in all of the seven locations, are mini-concerts that will hopefully create wide ripples to excite and enthuse Belizeans to come out this summer and enjoy the 2nd annual Belize International Music and Food Festival.
It is important that Belizeans continue to be exposed to the richness of local music and food. We must never doubt that what we create at home, how we serve our talented, and how we digest our culture together now, will be a deciding factor for the kinds of appetite our children will have for it later on. This week we dance to the tune of expressivism in our tourism. Our food and music are expressions of who we are and how we connect with each other.  A feast of local music and food will combine again this summer to give Belizeans cultural nourishment.
See you next week.
The Belize Tourism Board