CHAT Tourism- A Drab No More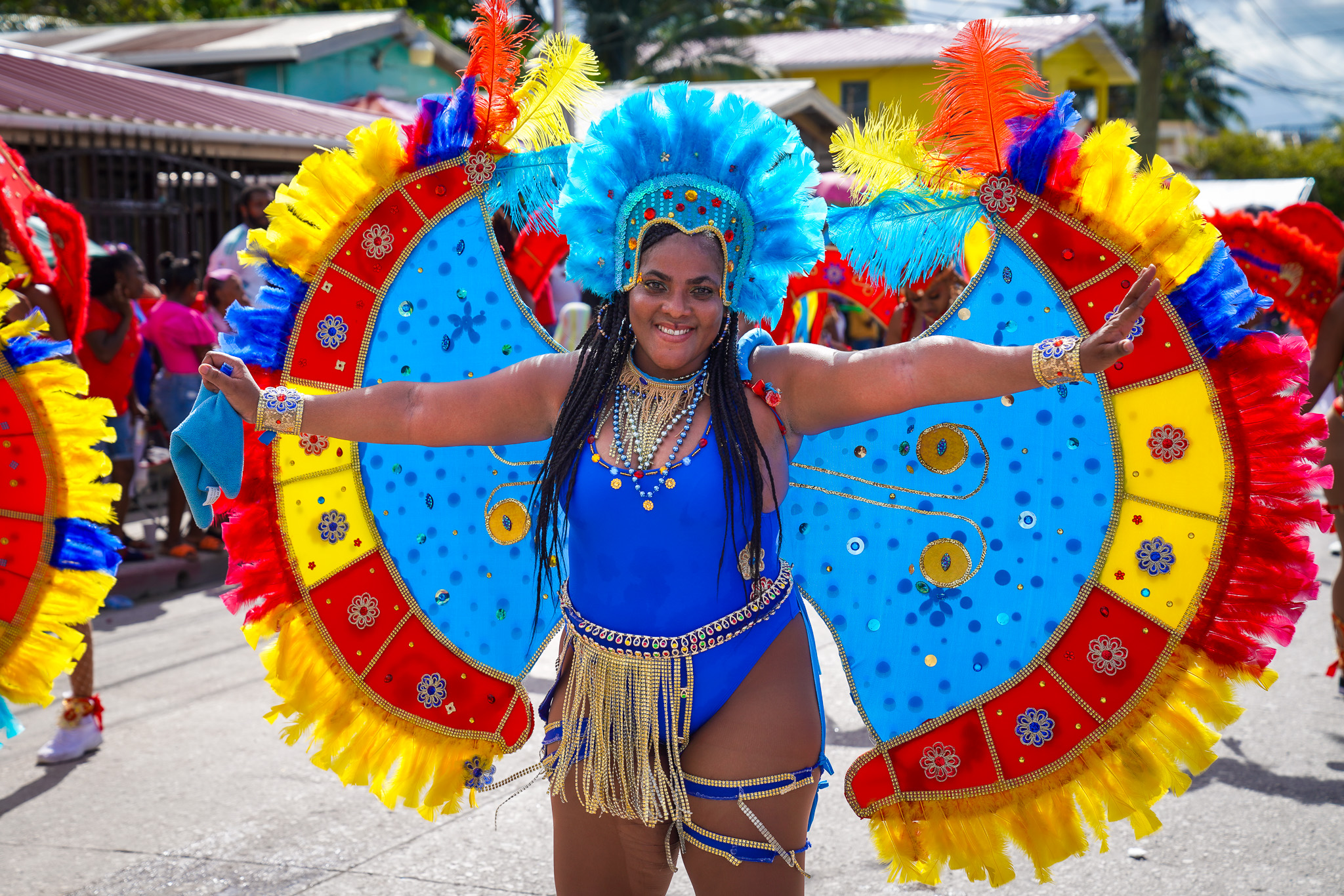 T
he word "carnival" automatically invokes specific images, playlists, colours, costumes, and feelings. The annual event has its own special lexicon inclusive but not specific to words like: soca, J'ouvert, calypso, road-march, mud bath, mas band, masquerade, steelpan etc. etc. But do Belizeans know how a European pagan practice found its way to the Caribbean region and then to the Jewel?  And, why has it remained so important within the CARICOM community? Some details might be different for each Caribbean country, but some of the general facts are accepted across board. The origins of carnival, for Caribbean people, are rooted in slavery, emancipation, and freedom. In the 18th century, on the island of Trinidad and Tobago, Carnival started as a rebellious celebration of African and Indigenous people against their European oppressors. Through the centuries, the recalcitrant festivities evolved in name, intent, and inclusion.
18th Century enslaved Africans in Trinidad and Tobago would purposely set fire to valuable sugar crops in a ritual called Cannes Brulees. They used drums and sticks to create music that conjured the spirituality and vitality of their African ancestry. Cannes Brulees would later become Canboulay which the British Colonial government tried to ban, resulting in Canboulay Riots. After slavery ended, the celebration took on a new tone of revelling in freedom and remembering the past, and became the annual event now known now as Carnival. This pre-Lenten tradition combined influences from European settlers, British nationals, and enslaved Africans. In the 21st century, Carnival celebrations have spread across the Caribbean with some islands adopting different dates, time frame, and names for their festivities. In 2018, more than 30,000 tourists travelled to Trinidad and Tobago to take part in the Carnival. Which brings us to two things. What about the origins of carnival in Belize and the impact it has on Belize tourism?
In 2008 Belizean researcher and archivist, Lawrence Vernon, wrote that carnival emerged out of an "effort to liven up the tenth of September which was sort of a drab affair with parades." According to his research, in 1975 some parents decided to dress their children in costumes and let them parade on the streets for a few hours. One of the original carnival organizers, Soli Arguelles, had a dance school at the time and recalls thinking it would be a good opportunity for her pupils to learn how to perform on the street as well as on stage. Needless to say, 48 years later, Belize's carnival is one of the biggest annual events that incorporates storytelling, folklore, fantasy, art, parody, and contemporary themes. The costumes are fierce and the competition is colourful. In 2023, we can consider the Belize carnival officially drab free.
Belizeans from across the country and diaspora watch or participate in carnival each year. Historically, overnight tourist arrivals into Belize are always lowest in September; however, each year, Belizeans living abroad (BLA) come home for the September celebrations. Between BLA visitors and Belizeans at home who travel across the country, local tourism gets an added patriotic boost. Many local hotels and other tourism businesses commemorate the month with special Belizean discounts and offers.
Starting from a need to "liven up" the tenth, the Belize Carnival is an event that fuses and infuses our cultural need to create, collaborate, and customize. A rebellious element is evident but so is the element of appreciation for the Battle of St. George's Caye. No one can say that the tenth of September needs to liven up- it is a drab no more.
Let's Chat again next week.
The Belize Tourism Board