CHAT Tourism - Belizean Je ne-sais-quoi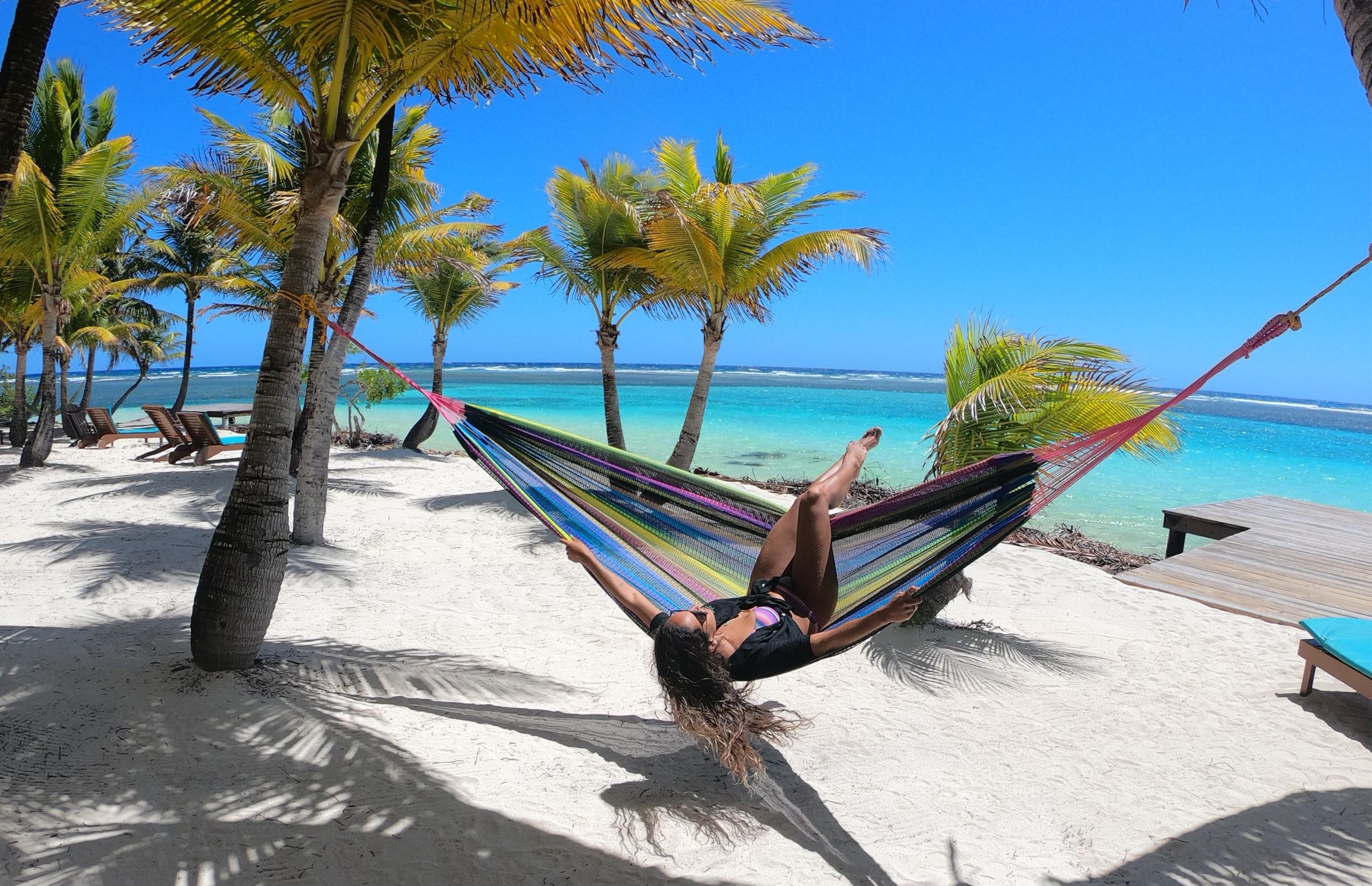 Many have said that Belize is the free-est country in the world. If not, we come pretty close. As many local islanders will tell you, "no shirt, no problem". But what exactly is the measure of Belizean freedom? After all, freedom is not cheap so why does Belize have so much of it?
Culturally, Belizean philosophy is to 'live and let live'. To say that the local mood is laid back and chill would be like saying ice-cream is cold. Generally, Belizeans do not fuss about much and if nothing else proves that, 'Belizean-time'does. Just remember to leave the watches at home because 'Belizean time' always means 'later'.  But the feeling of freedom in Belize goes beyond the easy-going and breezy attitude of the people.  Being such an ethnically diverse country certainly helps to promote a unique willingness to accept people just as they are and to not only include the 'other' and the 'different' but to celebrate them. As we say in Creole "all a wi dah one". The Belizean way is a freeing way where the only people who are not in harmony are the ones who cannot relax and worry too much about the 'tomorrow' and not enough about the 'now'. This light-heartedness is a luxury of our freedom.  To anyone who visits, it's felt almost immediately behind the warm smiles, unassuming demeanour, and matter-of-fact exchanges. Belizean freedom is the Belizean je ne sais quoi. It is our quality that cannot be described or named easily. The word most visitors ascribe to it is 'friendly'.
In the Conde Nast 2022 Traveller Reader's Choice Awards, Belize was recognized as one of the friendliest countries in the world.  That friendliness goes beyond the tourism experience and industry. Belizean freedom and friendliness are in part due to our government and political climate. Variables such as having political stability, public order, and a democratic government ensures that visitors feel safe and can travel without incident. Our government's consistent application of democratic norms through forty-two years of peaceful transition of power between political parties has maintained civil order and tranquillity. A tranquillity that is embedded and recognizable within the Belizean man, woman, and child.  Belizeans enjoy a stable government with suffrage being afforded to every citizen over the age of 18. But is it friendliness and peaceful politics all that makes Belize so free?
Freedom House, an American organization that was formed in 1941 and supports the defence of democracy around the world, places Belize's Global Freedom score for 2023 at a glaring 87/100. Freedom in the World is the organization's annual report on political and civil liberties. With laws and practices considered in the scoring methodology, Belize received 34/40 on its political rights and 53/60 for its civil liberties. So, take it from Freedom House- Belize is pretty free. We fall short on a few metrics but all in all, Belizeans are proven friendly and free.
Belizean friendliness and freedoms play a role in helping visitors feel safe. There is safety and reward in a society that was born from ethnic diversity, freedom of thought, an embrace of cultural differences, and political peace. Just recently Belize was highlighted in a Travel Plus article for winning five 2023 Travvy Awards. We received silver for the Best Wedding Destination in Central & South America while The Belize Tourism Board (BTB) was also placed second for Best Tourism Board. Belizean culture and hospitality is our tourism secret sauce. Call it friendliness, our laid-back attitude, or our freeness, it is an attribute that cannot quite be named. It is our je ne sais quoi.
Chat next week.
 Jasmine Anderson
For the Belize Tourism Board