An Ancient Investment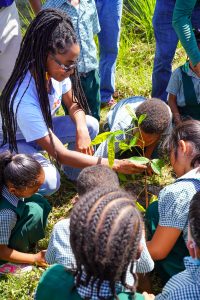 W
e climb their temples, stroll their palaces, and speculate at their ball courts, but how much do we really know about the ancient Maya who lived in Belize?  What happened to the ancient cities that surround us?  Not all of our Maya archeological sites have been excavated or entirely studied. We know the names of the major sites and their English translations. The funny ones like "Place of Ticks" and "Big Hat" normally stand out. We know that these sites were once a part of a thriving civilization and that the ancient Maya accomplished incredible things during their Pre-Classic and Classic Periods. They built temples taller than the highest modern building we have in Belize right now, they made significant advancements in mathematics and astronomy, they were master agriculturalists, and they recorded their history in their architecture and art. Their civilization started to decline around the 9th century when city after city was abandoned for unknown reasons. Some believe that they exhausted their natural environment so much so that large populations could no longer be sustained. Others argue that catastrophic natural occurrences, like extreme drought, was perhaps what drove them to abandon their metropolises. The facts are not certain but, could one lesson from these ancient people be tied to our current conservation and sustainable development focus?
These archeological sites are a part of Belize's cultural heritage and tourism product. The Belize Tourism Board (BTB) along with the Belize Institute of Archeology (NICH) work in tangent to ensure that these sites are protected and sustainably used.  However, the sites are not the only places that are protected.  Out sustainable development ethos extends across our complex ecosystems. We also protect national parks, natural monuments, nature reserves, wildlife sanctuaries, forest reserves, marine reserves, spawning aggregation sites, bird sanctuaries, private reserves, and a list of unofficial private reserves. This may seem like a lot but with major industries like Tourism, Agriculture, Utilities, and Services so reliant on our natural environment, it may hardly be enough.  We are not the only ones. The world seems to be making a resounding effort to promote more environmental protection. The theme for Earth Day 2023 is "Invest in our Planet". The BTB has partnered with the Belize Audubon Society on their Greening Across Belize initiative. This initiative will provide an additional 300 shade trees to Audubon's inventory to persons across the country. A collaborative effort will likewise be made to provide two community schools, buffering the Crooked Tree Wildlife Sanctuary Reserve, with educational material about caring for the environment.  Managing our natural resources wisely is our cultural and tourism mandate.
The mysterious decline of the ancient Maya civilization may have one core lesson for us. The sustainable use of our natural resources is tied to the collective success in our tourism and in perpetuity. Was the misuse of natural resources the cause that befell the ancient Maya cities? We may never find out. We do know however that global issues surrounding food security, clean water, clean air, and extreme weather make the theories about the ancient Maya a little more real.  For those reasons, the "-ism" this week is historicism. This –ism is for the historical character of the ancient Maya and all the amazing ways in which they expressed themselves in their architecture and agriculture. This –ism is also for the character of the modern Belizean who perhaps can appreciate these ancient sites, but who is not intent on repeating an ancient lesson. Let us all continue to be diligent stewards of all of our national heritage and natural wonders as we "Invest in our Planet".
See you next week.
The Belize Tourism Board