A Famous Tourist from 1926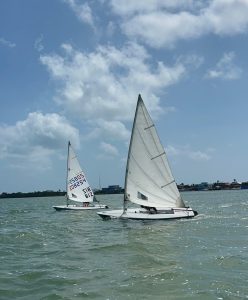 B
aron Bliss may have been a tourist in Belize before he was a philanthropist. He arrived in the country, he enjoyed it, and he gave back to it. That is a romantic summary of Bliss' story that most Belizeans know today. But, if we take a closer look there is a strong tourism element to it. His visit and life's story are more modern than we might think. Henry Edward Ernest Victor Bliss, 4th Baron, born on the 16th of February 1869 was an engineer, a husband, a successful career man, a traveler, and an avid sailor. When he was 42 years old, he became paralyzed from the waist down. Undeterred by his physical limitations, the Baron bought a yacht (Sea King II) after the First World War.  He kept at his passion for sailing and exploring despite his ailing health conditions. Today, not many tourists arrive on their own yachts, but many could fit into Bliss' personal, career, health, and personality demographic. To go on a journey without the use of his legs must mean he was a very determined person.  He may have gathered quite the support on social media if he had posted his story of perseverance. Like many tourists who sail around the Caribbean, he made several stops. He sailed first to the Bahamas, then Trinidad, to Jamaica, and finally to Belize. The rest of his story is what separates him from most past or modern visitors. Before his death on March 9th, 1926 Baron Bliss bequeathed the bulk of his fortune to the country. His visit and his last wishes make Bliss both a tourist and a philanthropist to Belize.
As a tourist, Baron Bliss' story has many commonalities with the visitors and travelers who travel to Belize today.  Hypothetically speaking, if he had visited in March of last year, he would have been among the over three thousand European visitors that Belize received. While it is true that he never set foot on Belizean soil, he did have an extended stay on his vessel and might have been grouped in the overall 370, 524 overnight tourist arrivals. His experience of Belize's seas and waters might have been then as they are now for many foreigners. The Baron's hobbies such as fishing, sailing, and exploring are tenets of Belize's modern tourism product. He came at the request of a friend much like the way many people hear about and end up visiting Belize even in 2023. Baron Bliss had a Belize destination experience long before that was a thing.
A stipulation in his will was that one-hundred-pound sterling be set aside for an annual regatta. This year, the Baron Bliss annual regatta saw its 94th year.  Activities took place off Seashore Drive from the Buttonwood Bay area in Belize City. Six sailing clubs competed for the title of champion and various monetary prizes.  The Belize Tourism Board (BTB) continues to support this historic annual activity through monetary donations, advertisements, and marketing influence. Over the decades Bliss' funds have contributed to many capital projects namely the Bliss Institute. This week we observemutualism – for the extent that Belizeans benefit from tourism and tourists benefit from Belize.  This '-ism' is also because Baron Bliss spent his last days sailing our coast and fishing in our seas. We can only hope, before he passed away at age 57, that his stay here was as much a benefit to his as his contribution has been a benefit to the country. In 1926, Baron Bliss could have been one of our first tourists, but for certain he was a philanthropist then and he is a national hero now.
See you next week.
The Belize Tourism Board