Baby-mooning in Belize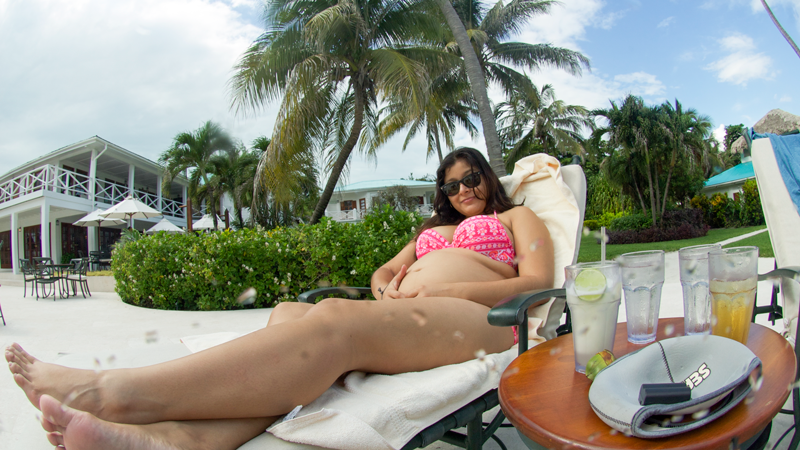 In life we celebrate milestones, whether it is a new job, buying a new home, moving to a new country, falling in love, getting married or having a baby. The term baby-mooning is a rather new term that has been gaining popularity these few years. We definitely understand the need for a vacation, but how many of us understand the need for Baby-mooning?
Baby-mooning is time set aside to relax with your partner while you await the inevitable change in dynamics that is about to hit your family. You might be moving from being two to three, four, or even five… but it certainly is time for you to enjoy being two. Belize is one of the perfect baby-mooning destinations to enjoy all aspects: exploring the rainforest, discovering the Mayan world, or simply relaxing on a calm sandy beach at an exclusive resort like I did.
Carrying a child is no easy task and the health of that bundle of joy should always remain priority.
If you are planning your babymoon in Belize, here are 5 tips to consider:
Best time: The American Pregnancy Association recommends the best time to travel while pregnant is in your second trimester. During the second trimester for most women you have passed the morning sickness and you are still able to see your lovely toes.
Visit your Doctor before leaving on your trip to get the green light.
Always carry a copy of your health records in case of any emergency.
Remain hydrated at all times by drinking plenty of water.
Always carry a healthy snack bag to fight off the pregnancy munchies.
Consider visiting and indulging in the following beach locations for relaxation and revitalization:
North Islands of Belize (San Pedro & Caye Caulker)
South East Coast of Belize (Hopkins, Placencia)bus leo.
Lastly, simply enjoy your country for all the beauty and diversity that it offers.
Written by: Maynor Larrieu