2016 Placencia Sidewalk Art & Music Festival
2016 Placencia Sidewalk Art & Music Festival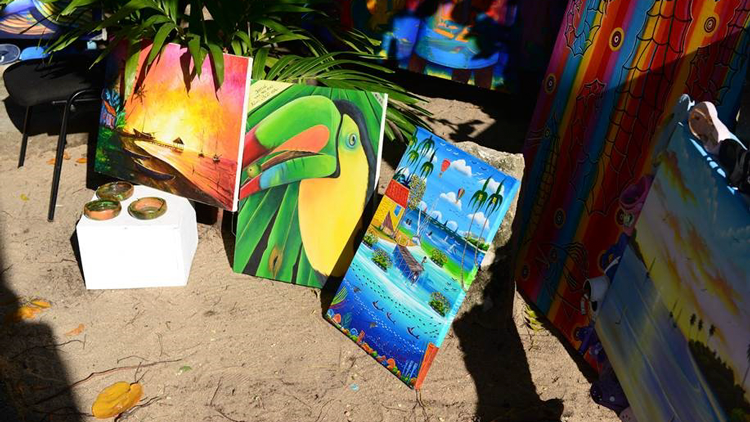 On the Placencia Peninsula, your every encounter can be that of pure bliss and simplicity… Be charmed by the artistry (one of many highlights) on display during the "13th Annual Placencia Sidewalk Art & Music Festival," February 13th and 14th!
What to Expect?
There's ample fun to be had! Explore the colorful sidewalk displays, including: paintings, carvings, pottery, glass blowing, handmade jewelry and more…
Within this barefoot-perfect environment, one can truly connect to the cultures, traditions, and the go-slow mode of Belize!
Did we mention the sizzling foods on sale?
Yes! In Belize indulgency is inevitable, with succulent traditional flavors that can take your palate on its own little adventure!
Tip: The Seafood in this region is a must-eat!
Get ready to be mesmerized by the ambiance of this little southern Belize village, with the gentle flow of the Caribbean breeze, friendly people, tasty food, tons of beach fun and local talent!
Written by: Larry Waight
Fun Fact:
Placencia's Main Street sidewalk was once named the "World's Narrowest Street" in the Guinness Book of World Records!